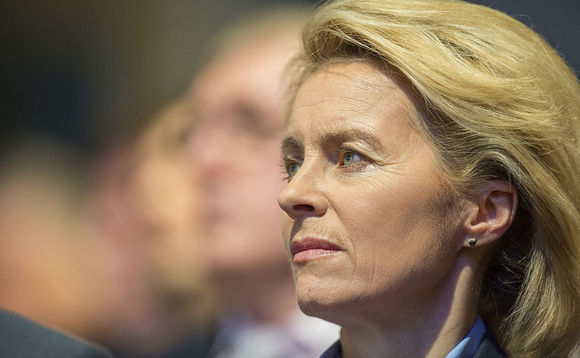 EU
carbon prices
hit an 11-year high of €28 per tonne on Wednesday, as reforms to reduce the carbon trading system's number of excess permits in the system kick in.
After a decade of single-digit prices, the cost of carbon has been rising for the last 19 months following moves by EU lawmakers to reduce the number of free permits in the system, which began in January 2019.
Alongside the reforms, the price surge was given a further boost by comments from Germany's environment minister Svena Schulze, who yesterday said the economic powerhouse might request the withdrawal of more permits from the system in coming years in order to support its plans to reduce its reliance on coal power.
The ETS is the world's largest cap-and-trade emissions market. It places a limit on the carbon dioxide emitted by more than 11,000 sites across the power sector and energy intensive industry and allows participants to trade emissions allowances to ensure they remain under their annual cap. Many sectors receive free allowances each year, but the price spike still means energy plants, manufacturers, and other industrial emitters will have to pay more to emit, with lawmakers hoping the rising prices will accelerate the shift to cleaner energy sources.
The latest price record comes as speculation is mounting over how the carbon market could be expanded over the coming decade to incorporate emitters not currently covered under the EU carbon price.
European Commission president nominee Ursula von der Leyen told MEPs this week that action on climate change would be a major focus if her nomination is confirmed.
"Important steps have been done by introducing the Emissions Trading System (ETS), but it's only partly introduced," she told MEPs from the liberal-centrist Renew Europe grouping yesterday. "We have to have the principle that CO2 emissions have to come with a price otherwise we will not have a change. We have to think about smart instruments to tackle that, and the ETS is one of those smart instruments."
She added that the scheme could be expanded to cover more industries. "It has been restricted to some areas only," she said. "I think we should talk about having it expanded on the maritime sector, on the aviation sector, and we will have to discuss traffic and construction buildings. Because that's where the main part of the problem for CO2 emissions is."
She also floated the idea of a carbon border tax, to level the playing field between the EU and other nations where environmental standards are not as stringent. She stressed that climate action should not come at the cost of jobs and livelihoods of people in the EU. "A just transition is of eminent importance," she said.
Von der Leyen also backed a target of a 50 per cent reduction in EU emissions by 2030, alongside a goal of carbon neutrality by mid-century. The EU's current 2030 climate target is to deliver a 40 per cent cut in emissions against 1990 levels and it is continuing to review whether a net zero target should be adopted. Member states are divided on the issue, but the campaign for an EU-wide net zero goal is gaining momentum, after Germany and Italy joined the group of countries calling for more ambitious long term targets.
Von der Leyen this week clearly sided with those who want to see EU targets strengthened, stressing that huge economic opportunities could spring from Europe taking the lead on climate action. "If we are the trendsetter, for example on green technology, or green financing, green bonds, this is a way for Europe to show how you can positively tackle a problem that is obviously there," she said.
Von der Leyen will find support for bold climate policy in Pascal Canfin, the French environmentalist and member of President Macron's EN Marche group, who was yesterday appointed chair of the European Parliament's Environment Committee. The move makes his first political role since leaving his job as head of WWF France in March to compete in the European elections.
With Finland taking up the EU Presidency with a promise to prioritise climate action and the UN hoping to secure a clear strengthening of climate targets from major economies before the end of the year, hopes are building that the EU is about to enter an exciting new phase in its decarbonisation journey.