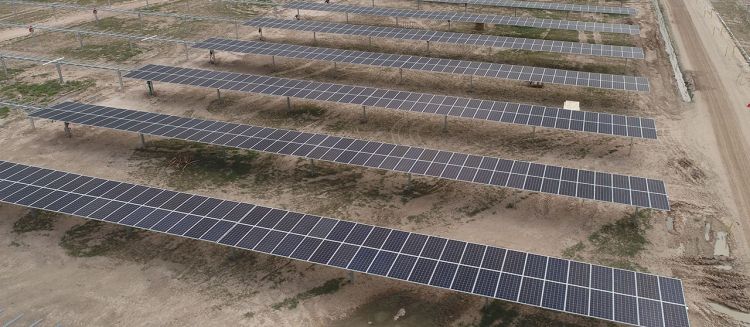 Colombia's first ever renewable auction is to be held eight months after anti-trust concerns forced its postponement, the government has decided.
The tender that was called off in February due to low participation of buyers has been rescheduled to take place before 31 October 2019, the Energy Ministry announced on Wednesday.
The auction – open to wind, solar, geothermal, small hydro and wave energy – will match renewable projects of 5MW or more with potential buyers, with contracts running for 15 years.
Energy minister María Fernanda Suárez said the tender will follow a paid-as-contracted approach: buyers will compensate generators for the power they have acquired, whether it is used or not.
In return, renewable developers will commit to providing fixed volumes of energy in three possible seven-, ten-hour blocks, with an obligation to start supplying by 1 January 2022.
The total volumes to be tendered in October have yet to be set by the government. The initial January attempt was designed to offer 1.183GWh in auction contracts.
The autumn deadline marks the latest delay for a tender initially due in January. After the February deadlock, the auction was rescheduled for June but industry players expected further setbacks.
The delays have been justified by Minister Suárez along the way. "This was a first for us," she said in the winter. "We took the risk, knowing that…learning curves are fundamental to long-term success."
Bogotá's quest against energy shortfalls
Colombia's auction push, meant to take installed renewable capacity to 1.5GW, is part of efforts to diversify its hydro-reliant, climate-vulnerable energy mix.
The government, official documents show, is hoping auctions will help plug the energy shortfalls it fears could kick in between 2021 and 2022.
A separate tender scheme open to non-renewables, held in March to guarantee supply in the event of droughts, saw solar PV reap 238MW in contracts of a total of 4.01GW.
At 84MW of installed capacity last year, Colombian PV remains far behind Latin American hotspots such as Mexico (2.54GW), Brazil (2.29GW) and Chile (2.13GW), according to IRENA stats.
However, the utility-scale pipeline is gathering steam – including Enel's 86.2MW El Paso and Diverxia's 240MW project – and there is confidence that the momentum will hold.
As PV Tech recently found out, investors view Colombia's regulatory efforts positively, including to boost a small-scale PV segment that is seen as particularly promising.
Grid planning remains a challenge, however. Applications to connect projects in the country's high-irradiation, poorly linked north can take years to bear fruit, industry figures told this publication.
Read on for the Ministry's statement, as well as the legislative texts (one and two) setting out tender conditions