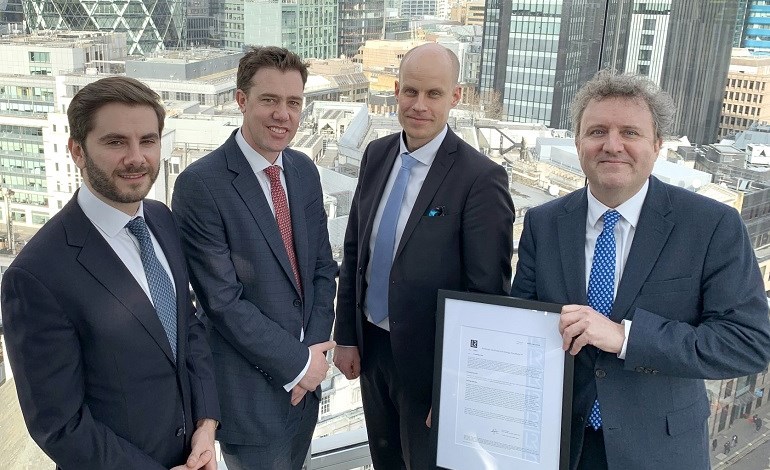 Finnish marine developer AW Energy has received certification for its WaveRoller device from third-party verification outfit Lloyd's Register.
The certification has been awarded following previous certifications by Lloyd's Register through the technology qualification process laid out in DNV-OSS-312 Certification of Tidal and Wave Energy Converters.
WaveRoller is a submerged wave energy converter based on a hinged panel that is attached to the nearshore seabed.
The device generates power from wave movement known as the surge phenomenon and is connected to the grid onshore.
AW Energy deployed last October a 350kW WaveRoller demonstration device for initial testing in the Atlantic Ocean off Peniche in Portugal.
"Cooperation with strong industrial partners such as LR made this possible," said chief executive Christopher Ridgewell (pictured, holding certificate).
"It helped our team ensure excellence in critical areas and gives us the confidence to now deliver functional wave energy technology," he added.
Lloyd's Register senior vice president of clean energy Tristan Chapman (pictured, second left) said: "The technology that AW-Energy has developed pushes the boundaries with exciting results".