BNDES, Brazil's state-run development bank, has approved a loan for BRL95 million (US$23.3 million) to finance the 14-MW Nova Guaporé small hydropower (SHP) plant.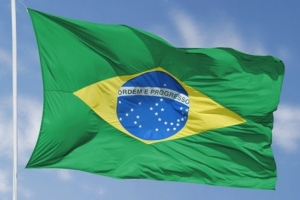 According to BNamericas, the project will be owned by local group Polimix.
"Nova Guaporé SHP complies with the national energy plan as it is the generation of renewable hydraulic energy and is essential for energy security," BNDES stated.
The total cost to develop the project, in Mato Grosso state, is BRL127 million (US$31.2 million).
Construction of the Nova Guaporé project will generate energy for more than 40,000 residences and will create 150 direct and 200 indirect jobs during the construction phase.
BNDES is the main financing agent for development in Brazil. Since its foundation in 1952, BNDES has stimulated the expansion of industry and infrastructure in the country. Over the course of the Bank's history, its operations have evolved in accordance with Brazilian socio-economic challenges, and now they include support for exports, technological innovation, sustainable socio-environmental development and the modernization of public administration.