Coal India will continue to be India's biggest coal supplier even after the government's decision to throw open the sector to private players through an ordinance, Union Coal and Mines Minister Pralhad Joshi said. The coal ministry will also back the private sector, which along with Coal India will help bring down coal imports to zero in four to five years, he said.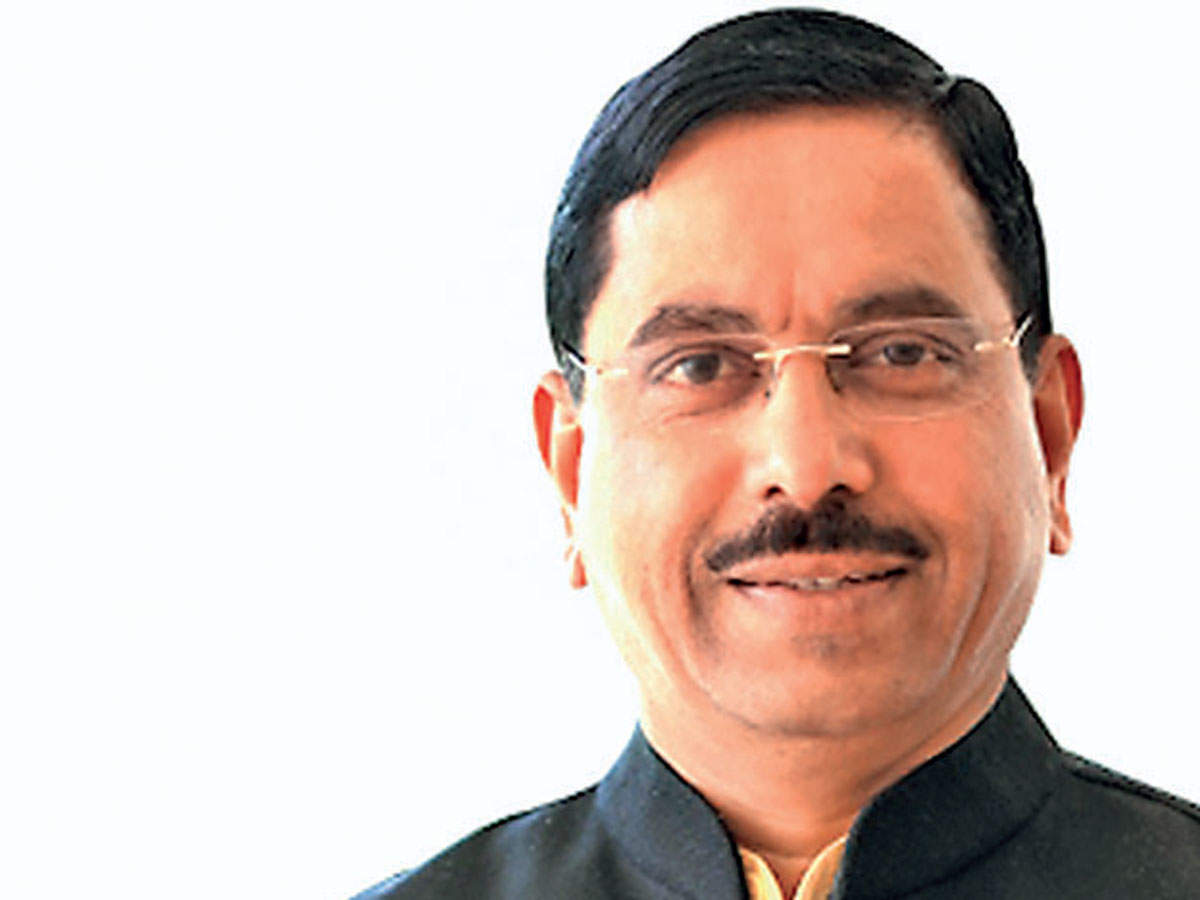 In an interview with ET, Joshi also said his ministry would request the Railways to invest in infrastructure to transport coal from private mines that are not connected. The minister said he wants a balance between the public and private sectors in coal mining, with Coal India contributing about 60% of India's expanded output in the years ahead. Edited excerpts:
How are you allaying fears of Coal India unions on opening the coal sector to private players?
Whenever I have got opportunity to interact, I have duly conveyed to Coal India (CIL) that it has so much of work for another 50 years, if they work on the blocks allocated to them. We are expecting that the country will need a minimum 1300-1400 million tonnes coal by 2025-26. CIL this year targets producing around 660 million tonnes. I have told in no ambiguous term that CIL will be not protected, it will be strengthened. With fourth largest resources in the world, we import 235 million tonnes which costs Rs 1,71,000 crore.
So do you call it a failure of CIL?
I don't call it a failure of CIL, but dependency only on CIL was wrong. CIL has done its best and will do that in future also. But asking one company to meet all of the coal requirement is not correct. I have told CIL also to be more practical and understanding.
CIL is a people-oriented company and its employee costs are its major costs. There are fears it may get outpriced by competition.
CIL is one of the most economical players in the entire world as far as coal mining is concerned. There is no room for such apprehension. And it cannot happen as we have a huge coal requirement. Whatever is needed for the environment we will do, but we have to depend on coal for atleast 30-40 years. In that case we cannot depend wholly on the private sector. The government does not want that only private companies should be there in coal mining.
How much of the country's output do you expect the private sector to provide?
We need to do the balancing. I think Coal India will be 60%-65% and private will be 30%-35%. If we were able to meet out requirement through one company, we wouldn't have taken all these efforts.
But Coal India output had declined and it has started recovering only in December?
CIL output was less because of torrential rains. The production targets were missed because of the heavy rains. In November, these coal bearing areas got flooded as there was unprecedented rainfall. But in last month production has picked up well. I hope this month it will cross production of 2.2 million tonnes on daily basis. Having fourth largest resources in the world, we import 235 million tonnes which costs Rs 1,71,000 crore
Do you see zero coal imports happening anytime soon?
We have an ambitious target of bringing imports to zero in another 4-5 years.
Which global firms are expected to enter coal mining in India?
I cannot comment on the names but since coal mining has been opened up and restrictions on end-use and prior experience have been removed, many big players will come.
Any provisions for price caps or regulatory intervention on commercial mining?
My idea is once the sector is opened up, there will be competition and we will not be required to intervene. Coal Regulator Is also on our agenda. What exactly will be given to the regulator has to be decided.
Will government support transportation of coal from mines without rail and road connectivity?
Coal India has already been investing in infrastructure to connect mines.
What about rail connectivity for private mines?
For unconnected mines of private players, we will request railway ministry to invest.
What kind of coal blocks will the ministry offer when the auctions are opened up for commercial mining?
Before framing rules, we will have consultations with stakeholders. The requirement of industry is different. Some people want smaller blocks, while some want big ones. We want to ensure that all businesses are involved.
Is the clean energy cess on coal mining being scrapped?
It is more to do with the finance and environment ministry. That is a green cess. We have not given any view. But money is needed to do reclamation work, plantation and other such works.
Are there any plans to hive off Coal India subsidiaries?
As of now, we do not have any such idea in mind.