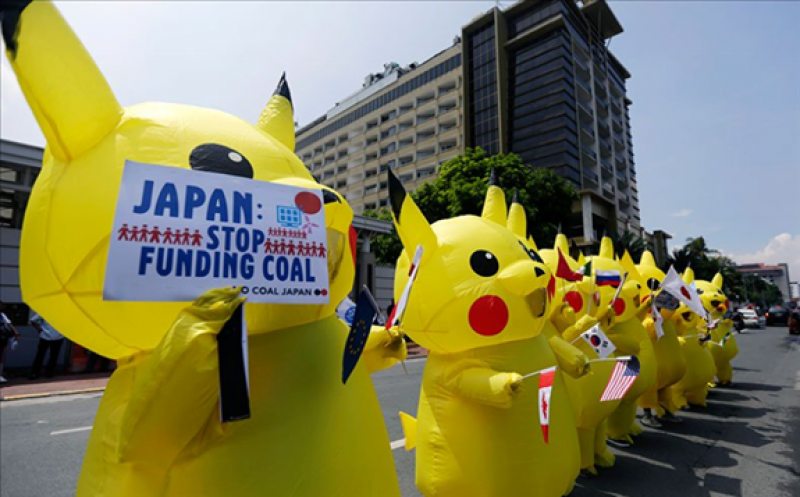 The demand for new coal-fired power stations in Japan has collapsed dramatically over the last four years, as Japan prioritises new renewables projects over fossil fuels.
A new report authored by IEEFA analysts Tim Buckley and Simon Nicholas suggests the trend will have significant ramifications for Australia, particularly the NSW coal industry, which is amongst the largest suppliers of thermal coal to Japan.
Japan is the largest customer of coal exported from NSW, receiving 45% of NSW coal exports in 2018, but a greater focus on embracing renewables has seen plans for an expansion of Japan's coal generator fleet largely shelved.
Since 2015, the development pipeline for new coal-fired power plants in Japan has fallen from around 12,600MW to just over 4,580MW, representing a 64% decline as Japan backs away from coal.
Numerous planned new coal developments have been cancelled because they have not stacked up financially. The emergence of more cost-effective renewable energy projects has accelerated this trend, along with decisions from major Japanese financiers and insurance firms to reduce their exposure to fossil fuel investments.
"NSW thermal coal exports to Japan peaked back in 2015, and the trajectory is down – not up," Nicholas says.
"Even under a business-as-usual scenario, Japan's coal-fired power capacity will go into decline from 2023, affecting Australia's exports. This trend is set to accelerate in the long term."
NSW exports of coal to Japan have fallen by 1.5% since peaking in 2015, with the Office of the Chief Economist forecasting that Japanese demand for NSW coal will continue to fall by 1.1% each year out to 2024.
Growth in demand may be found in some of the smaller Asian markets, notably Vietnam and the Philippines, but it will unlikely make up for falls in demand from major customers including Japan, China and South Korea.
"In addition to Japan, NSW's other major coal export destinations are set to import less thermal coal going forward. Japan, China, South Korea and Taiwan together imported 90% of all NSW thermal coal exports in 2018, so less is a major concern. " Nicholas adds.
Japan has faced major battles in its electricity system, primarily triggered by the shutting down of the country's nuclear power fleet following the Tōhoku earthquake in 2011 which lead to meltdowns at three reactors at the Fukushima Daiichi nuclear plant.
Japan's fleet of nuclear power stations has remained mostly offline since the incident, with the gap in electricity supply being met by a shift to more costly gas generation.
Japan is looking to back towards lower emissions sources of energy, revealing plans at a recent meeting of G20 members held in Osaka that is aiming to achieve zero emissions in the second half of the 21st century, and has set 80 per cent emissions reduction by 2050 .
"Any momentum away from coal will have a big impact on our local industry, its workers and local communities," Nicholas said.
"The NSW community must prepare for the inevitable transition away from coal in our major export markets."
The projected decline in coal generation capacity in Japan mirrors that of Australia, as the existing fleet of coal-fired generation reaches the end of its operational life, and the economics dictating that renewables are the most cost-effective form of replacement generation.
"With demand for imported thermal coal in NSW's big four export destinations continuing to decline, the market is set for long-term oversupply, lower prices and lower royalties," says Buckley.
"Continuing to approve new thermal coal mines in Australia will add more production into an oversupplied market.
"Stopping new thermal coal mine approvals represents a rational economic step in the face of a declining market."
The warning about declining Japanese demand for coal will further dent the prospects for Australia's fossil fuel industries.
AEMO has again signalled that the Australian electricity market is shifting increasingly towards renewable energy as coal generators reach retirement.
With other nations undergoing the same transition towards clean energy, an analysis report from Climate Analytics released earlier in the week showed that based on current policies Australia will be pushing coal and gas into an ever-diminishing global market.