Surrounded by patches of wheat, sugarcane and guava orchards, the 1,320-megawatt coal-fired power plant located in the Sahiwal district of Pakistan's east Punjab province is playing a significant role for the electricity-starved country, and has changed local people's negative impression about thermal power plants.
As a major investment under the China-Pakistan Economic Corridor (CPEC), the Sahiwal power plant has so far generated 21.83 billion KWh of electricity, effectively narrowing the gap in power supply in the country, especially in the Punjab province.
The power plant has also contributed some 48.04 billion rupees (309.39 million U.S. dollars) to the country's tax revenue since it was built in 2017.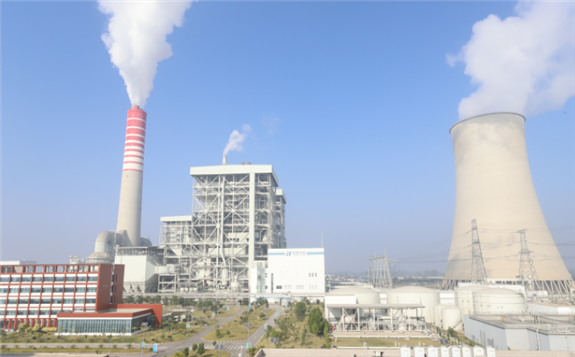 ELECTRICITY SHORTAGE
Pakistan has suffered a prolonged energy shortage for years. In the past, the Sahiwal district used to face blackouts of up to 18 hours every day, troubling residents and affecting crop yields there.
Meanwhile, frequent blackouts also occured in major neighboring cities such as Lahore, Multan and Faisalabad, repeatedly bringing these industrial and commercial hubs to a standstill.
Li Xin, CEO of the power plant's operator Huaneng Shandong Ruyi (Pakistan) Energy (Private) Limited, said that Pakistan depends on coal for 30-40 percent of its power supply.
The Chinese-operated power plant, which now provides about 6 percent of the total electricity generation in Pakistan, has "not only brought comfort to our lives but has also helped raise agricultural yields" due to improvements in irrigation, Alam Khan, who tends a guava orchard near the power station, told Xinhua.
"All orchards in the village are in full bloom. The plant benefited them by resolving the water issue with an uninterrupted supply of electricity," said the 65-year-old, who has been farming since he was a teenager.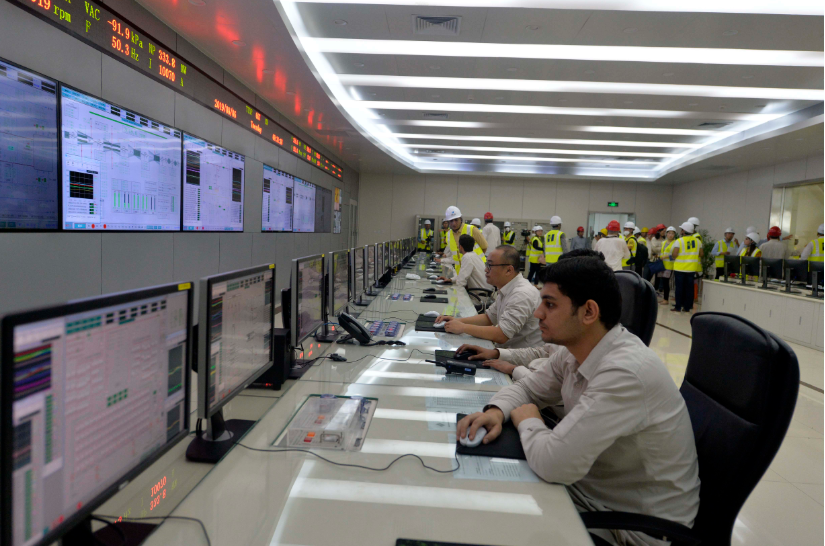 ECO-FRIENDLY PLANT
Water is the lifeline of agriculture, but being close to a coal-fired power plant, the guava orchards' crops would only prosper if strict environmental measures are in place.
"We were the first company to introduce supercritical technology in Pakistan. It is one of the top coal-fired technologies in the world to generate clean electricity," Zohaib Hassan, an environment engineer at the power plant, told Xinhua. "The technology enables us to produce more electricity with less coal consumption. Less coal means less emission and less harm to the environment."
Furthermore, the coal used by the plant contains very low mercury and sulfur content and has a high calorific value, meaning it produces comparatively lower emissions, Hassan said. But in order to further control it, "the world's best environmental protection technologies have been applied in the plant," the engineer said.
"We have a system to control various kinds of emissions from the plant. For nitrogen oxide (NOx) emission control, we have low NOx burners, whereas sulfur dioxide emission is controlled by a flue-gas desulfurization system," Hassan said.
Application of such technologies has enabled the plant to keep emissions well below not only national standards in Pakistan, but also below those in Europe and Japan, he added.
However, Hassan is worried about rumors about the power plant he's so proud of.
"There was an accusation that the power plant is emitting water which is harmful for human health and crops, but green fields surrounding the plant and fruit orchards in the nearby villages themselves are the testimony (that these things are not true)," he said.
"Some people believe that coal equals pollution because it is dark, but they are not aware of the measures we are taking to control the emissions," said Li.
Local environment officials told Xinhua that they have very strict criteria when checking emissions, especially during and after the recent smog season.
"The power plant submits us records of their emissions on a monthly basis, and our mobile lab also made several surprise visits to the power plant and every time the emissions are way under the national standards," an official from the environmental protection department said.
BEYOND POWER GENERATION
To meet Pakistan's urgent energy needs, the Sahiwal power plant was built within 22 months, with the capacity to supply power to 4 million households.
Besides electricity, it also provides jobs, skills and business opportunities to locals. Over 3,000 local workers have been recruited by the planet, during its construction phase and its current operational phase. About 800 local residents are currently working in the plant in different capacities.
"Many young educated boys have built their own houses after earning good money from the power plant, while scores of others who used to wander the streets now work as laborers in the plant and make decent earnings rather than being a burden on their families like in the past," Nazir Ahmad, a 70-year-old villager living near the plant, told Xinhua.
The employment opportunities have helped many locals enjoy a better life, while enabling others to send their kids or younger siblings to better schools, which they themselves could have not afforded.
Operators of the power plant also spent 500 million Pakistani rupees (about 3.2 million dollars) to set up a vocational school in the area, offering multiple courses and providing students with free food and lodging.
Some local engineers working at the plant are also given the opportunity to be trained in China to learn advanced technologies in the industry, Bilal Chaudhry, manager of human resource development at the power plant, told Xinhua, adding that more and more local employees are taking managerial posts at the plant.Reviewing the performance of the plant regarding both production and social roles, the staff of the plant "went all out to fulfill our commitment to the Pakistani people and contribute to Pakistan," said Li.