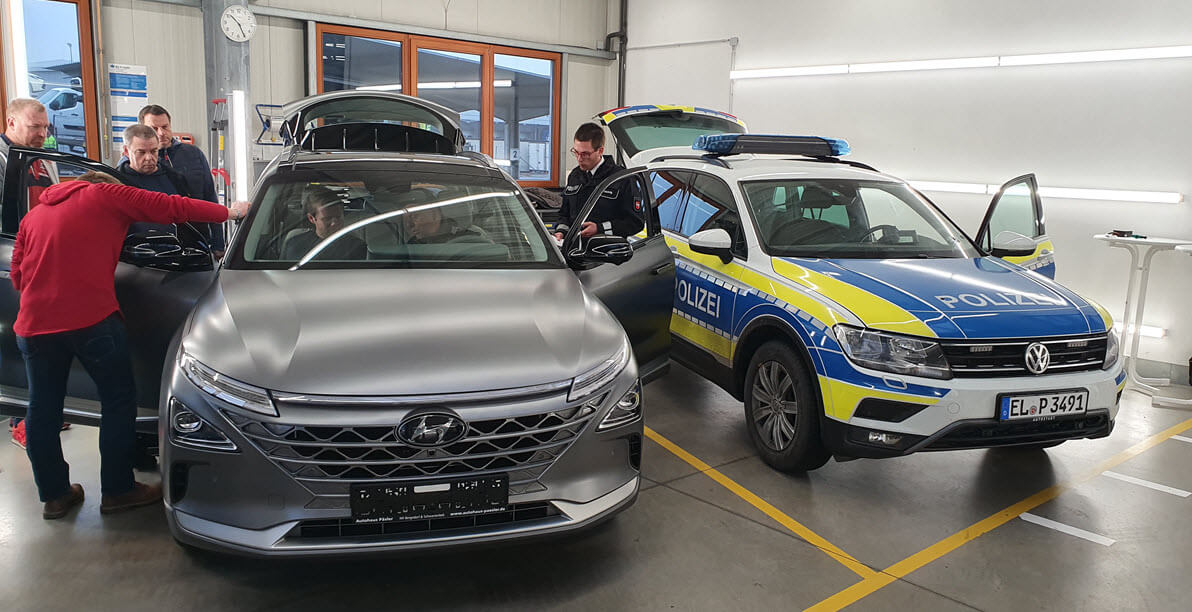 Germany's Osnabrück Police Department will trial a hydrogen patrol car in a bid to make its fleet more environmentally friendly and sustainable.
Osnabrück will be the first police authority in Germany to operate a Hyundai Nexo, expected to be presented to the public during the first quarter of 2020.
Police Commissioner Michael Maßmann said, "This is a good day for more climate friendliness and less CO2 emissions in the mobility of the police."
"I am pleased that we have succeeded in being able to test the fuel cell technology in our management in Osnabrück."
"We have already had very positive experiences with electric powered vehicles."
"The use of our nation's first two police electric motorcycles in the operational and patrol service has meanwhile spread throughout Germany and leads to many inquiries.
"Now, with the use of hydrogen vehicles in the police department, we are once again pursuing a completely new and innovative path."
"I firmly believe that mobility in the police will change radically over the next few years – and there is no getting around it."
"Our fleet is becoming increasingly green, bringing together innovation, ecology and practicality."
"We will not let up and will continue our sustainable path consistently."