Irish electricity company Electricity Supply Board (ESB) has agreed to purchase a 50% stake in the Neart na Gaoithe offshore windfarm from EDF Renewables, which originally purchased the windfarm from Mainstream Renewable Power in May 2018.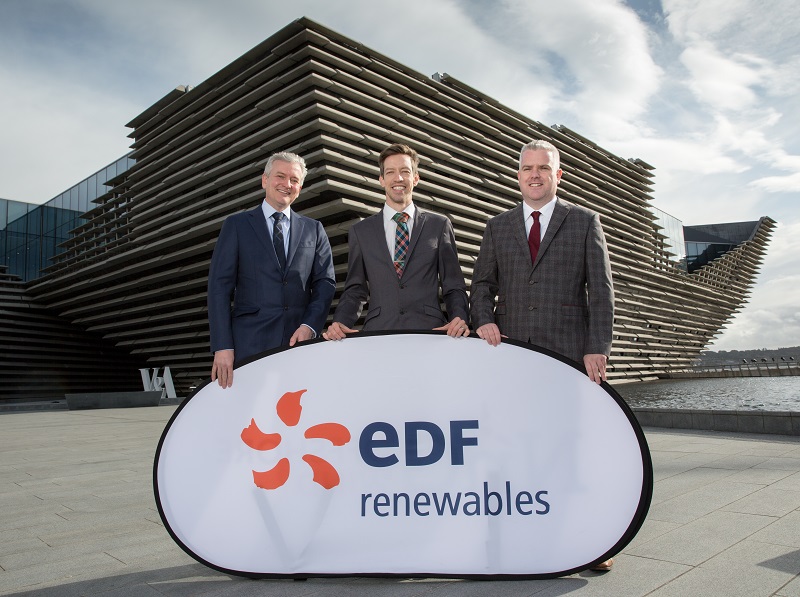 Located off the east coast of Scotland, Neart na Gaoithe offshore windfarm will be formed of 54 8MW wind turbines provided by Siemens Gamesa Renewable Energy, and will have a capacity of 450MW when complete.
It will be able to provide power for an estimated 375,000 homes and offset 400,000 tonnes of CO2 each year. Construction will begin in June 2020 and the windfarm will be fully commissioned by 2023.
ESB chief executive Pat O'Doherty said: "Our 50% stake in Neart na Gaoithe fits entirely with ESB's Brighter Future strategy to build a balanced low-carbon generation portfolio of scale. Offshore wind is one of the main technologies underpinning the clean electricity systems that will power our societies into the future.
"This investment in the Neart na Gaoithe project builds on significant ESB involvement in offshore wind off the Irish coast as ESB develops its experience to assist Ireland deliver its Climate Action Plan."
With ESB's input, EDF Renewables has now achieved financial close for the offshore windfarm, with a total of 25 financial institutions providing an estimated $2bn through debt markets. The company stated that it has raised $2bn via debt markets for the project, which will be its largest in the UK.
EDF Renewables UK CEO Matthieu Hue said: "These are hugely important milestones for the project, and a great credit to the EDF Renewables team. We are excited to get work underway with our new equity partner ESB, our contractors, and all Scottish companies and stakeholders participating in the project.
"The 450 MW project will play an important role in de-carbonising the UK electricity system and is a further example of EDF Renewables continuous investment and growth in Scotland."