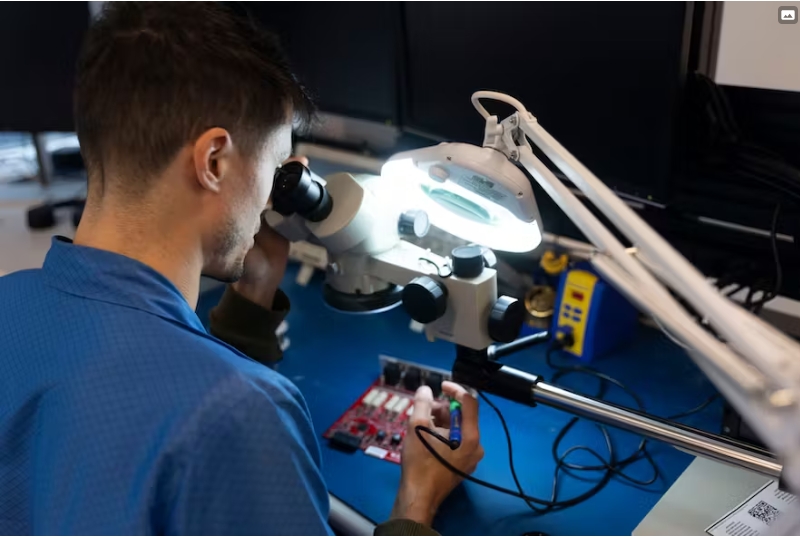 Energy management firm Eaton is celebrating the opening of its latest global innovation center where it will research and develop next-gen distributed energy resource (DER) technologies in Quebec.
The 35,000-square-foot Eaton Innovation Center will bring in about 150 employees to the R&D work near Montreal in Brossard, Quebec. The goal is to enable sustainable electricity for buildings, homes, industry and the electric grid, including microgrids if they fit the situation.
Eaton recently has worked on microgrid projects in the medical care and manufacturing sectors. The microgrids are located around the world, including Puerto Rico, South Africa and California.
Eaton is investing about $3 billion in R&D focused on DERs and sustainability solutions this decade. At the Brossard facility, the company will focus on developing ways to optimizes DERs by connecting cybersecurity, software, human-centered design and automation experts.
"The work we'll do here will break traditional boundaries of what electrical systems can do and enable far more flexibility in how electricity is generated, distributed and used to accelerate a more sustainable future," Michael Regelski, senior vice president and chief technology officer for the electrical sector at Eaton, said in a statement.
Eaton will work with educational centers such as ÉTS Montréal, Polytechnique Montréal, Université de Sherbrooke, McGill, Université Concordia, Université de Montréal and others to increase the industry workforce in the region and around the DER innovation R&D.
"Investments in innovation and industry education are crucial to meet clean energy and electrification goals. We need our industry collaborators, like Eaton, working alongside us to test and develop the new solutions needed to integrate more renewables faster, while also inspiring and training the next generation of engineers," Alexandre Roy, manager, strategic sourcing at utility Hydro-Québec.
Eaton already has a network of medium- and low-voltage distribution equipment manufacturing facilities in Canada. The company also is investing about $500 million in its manufacturing footprint throughout North America.
This is the first Eaton Innovation Center in Canada. The company is operating similar R&D innovation centers in the U.S., India, Ireland, China and the Czech Republic.
Last month, Eaton and Bloom Energy announced there were partnering to develop a microgrid for a California medical center. The microgrid would be powered by Bloom's fuel cells and designed by Eaton.