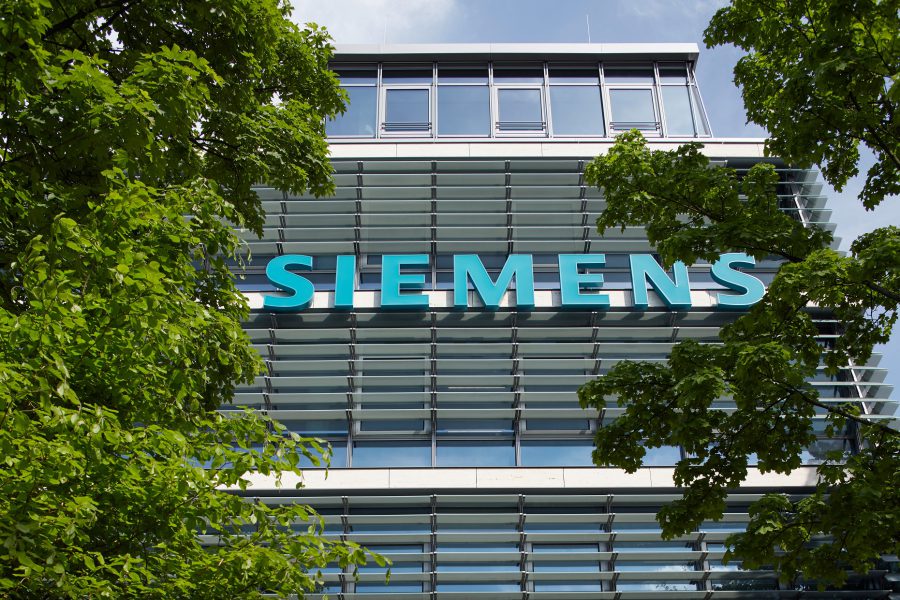 Strong fourth quarter for global company, but outlook for 2020 "subdued"
Siemens said its Gas and Power saw "substantial" order growth in its new-unit business during the fourth quarter, but the company said its outlook for 2020 is "subdued."
The company announced Industrial operating profit rose by 20% to €2.64 billion in the three months to the end of September, because of a strong order intake continued, mainly to a significantly higher volume from large orders year-over-year as well as significant increases in Gas and Power and in Siemens Gamesa Renewable Energy (SGRE) along with clear growth in Smart Infrastructure and Siemens Healthineers.
Looking to 2020, the company expects global macroeconomic development to remain subdued, with risks particularly related to geopolitical and geoeconomic uncertainties.
The Gas and Power unit saw orders rise 9% in the quarter compared to the same period in 2018. The company noted substantial order growth in the new-unit business, particularly a €0.4 billion order for a combined-cycle power plant in France, including service, and several large orders in the Americas. The unit's revenue growth was also driven by the service business; on a geographic basis, increases in the Americas and Asia, Australia were partly offset by a decline in Europe/CAME, the company said.
Siemens said that, while energy markets are assumed to remain challenging with some signs of stabilization, Gas and Power expects a moderate comparable revenue growth particularly including execution on its large order backlog in 2020. As previously announced, the company plans to carve out Gas and Power and to contribute the company's 59% stake in Siemens Gamesa Renewable Energy (SGRE) to create a new entity, Siemens Energy. The new company will be spun-off and publicly listing before the end of fiscal 2020, with Siemens Energy becoming part of discontinued operations prior to the spin-off.
Siemens noted sharply lower volume from large orders in its Mobility unit compared to Q4 FY 2018, which included rolling stock orders amounting to €0.6 billion and €0.4 billion from Germany and Austria, respectively. Revenue growth driven by double-digit increases in the rolling stock business, which ramped up large projects, and in the customer services business.