| | |
| --- | --- |
| Time | 2024-03-13 - 2024-03-14 |
| Organizer | ECV International |
| Place | Germany |
| Industry | |
| Tel | +86 13271915990 |
| Email | [email protected] |
| Website | https://www.ecv-events.com/ads/EuropeanGreenSteel/index.php |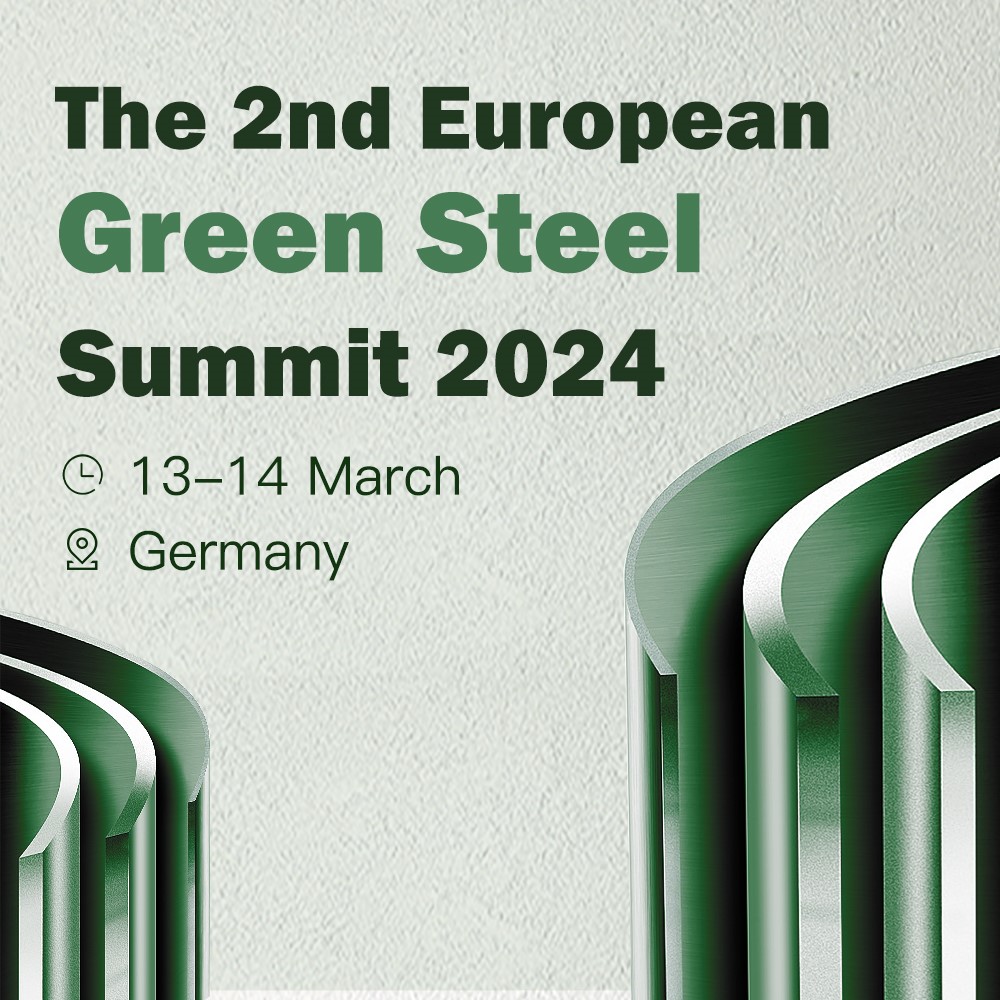 The steel industry has long been a pillar of global economic growth, providing essential materials for construction, infrastructure, automotive, and various other sectors. However it is also a significant contributor to greenhouse gas emissions. Amid the growing concerns over climate change and increasing global commitments to combat emissions, the steel industry has recognized the urgency to transition towards a more sustainable and low-carbon future.
The 2nd European Green Steel Summit 2024 will bring together key stakeholders from the steel industry and the associated organizations and industries, and serve as a platform for knowledge exchange to explore a shared vision and roadmap for a low-carbon, resource-efficient, and economically viable steel industry. As the summit unfolds, it is expected to inspire a new era of innovation and collaboration, propelling the European steel industry towards a more sustainable and resilient future while setting an example for the global steel community.
Event Date/ Location / Organizer
March 13-14, 2024 / Germany / ECV International
The summit will be held in-person and online.
Hot topics
Overall Vision on Steel Decarbonization
Roadmap Towards Decarbonized Steel Production
CO2-neutral Steel Production with Hydrogen
High-grade Iron Ore Supports Green Transformation of the Steel Industry
Exploring Net-zero Steel Future with Electrolysis-based Ironmaking
Panel Discussion: Cross-industry Collaboration to Accelerate the Transition to Green Steel and Address Common Sustainability Goals
A Great Demand on Low-carbon Steel to Deeply Decarbonize Automotive Supply Chain
How Banks Participate in the Green Transformation of the Steel Industry
Green Low-carbon Metallurgy Technology Innovation and Practice
……
Industry Sectors
Consultancy ; Government Agency ; Investor and Financial Institution ; Steel Producer ; Renewable Energy ; Iron Ore ; Scrap Metal ; Coking Coal ; Automotive ; Construction ;
Technology Provider ; R&D Institution ; Academic Unit ; Environmental Organization ; Logistics and Transportation
The 2nd European Green Steel Summit 2024 is looking forward to your arrival.
If you are interested in participating in the summit, you can visit our official website or email us. Event website: https://www.ecv-events.com/ads/EuropeanGreenSteel/index.php
Contacts
Britney
Phone: +86 13271915990 Email: [email protected]
About us
ECV International is a leading organizer of high-end international events of all sizes with 100+ experts on industry research, event planning and management. We are committed to providing customers with high-quality and personalized service for each and every event.
Our business scope reaches out the globe. Every year, we host regularly more than 60 high-level online and in-person international conferences in Singapore, Vietnam, China, Thailand, United Arab Emirates, France, Germany and other countries, attracting 6,000+ attendees from across the world— including senior management of established players, to first-time entrepreneurs of start-ups, to technical KOLs.
Our mission is to present the cutting-edge and high-quality content, build a valuable networking platform for corporate executives, and help decision makers create value and pursue excellence.