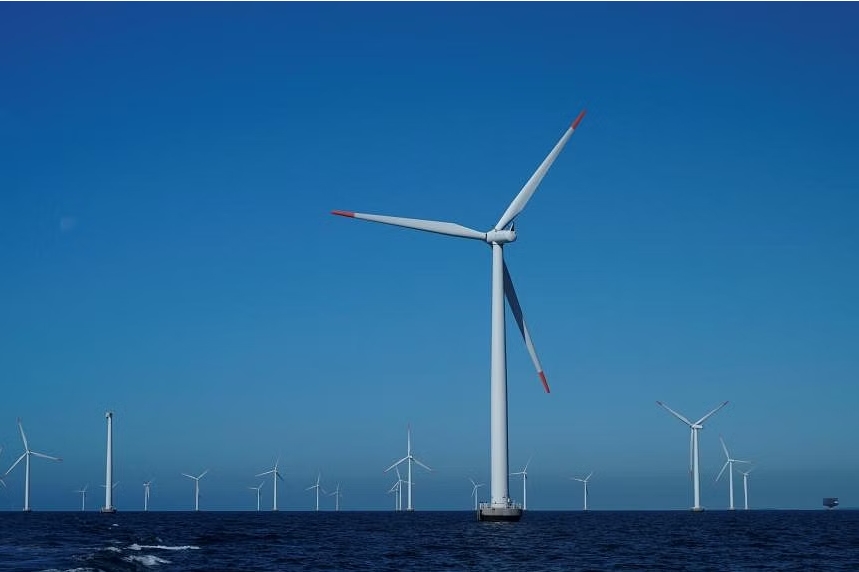 Sheffield Green expects jobs in the wind energy sector to triple by 2030. PHOTO: REUTERS
Shares of renewable energy recruiter Sheffield Green commenced trading on the Catalist board on Monday at 21.5 cents a share, sliding by more than 16 per cent from their initial public offering price of 25 cents.
The company's offering of 24 million new shares – 20.4 million placement shares and 3.6 million for the public – was 1.4 times subscribed.
Sheffield Green chief executive Bryan Kee said in a statement that the listing will help the company increase its brand awareness and better connect with its clients worldwide.
"As a publicly listed company, we will be able to leverage market trends in the renewable sector and expand our human resource services on a global scale."
Sheffield Green raised net proceeds of $6 million to expand its human resource services business to countries such as the United States, Poland and Germany.
It will als open new product lines, including a training programme based in Taiwan aimed at preparing new personnel to work in the renewable energy industry.
Incorporated in Singapore in 2021, Sheffield Green's primary business is providing firms in the renewable energy industry with manpower ranging from C-suite executives and technical staff to offshore crew working in sub-segments such as onshore wind, offshore wind, solar and green hydrogen.
In a recent interview with The Straits Times, Mr Kee said that the company received advice to list in the US, but decided to buck the recent trend of Singapore companies listing overseas because it does not foresee itself attracting enough investments there.
The company said in its final offer document that it expects revenue to grow as the wind energy sector expands, with jobs in the renewable energy industry set to triple from 12.7 million in 2021 to 38.2 million worldwide by 2030.
In 2022, Sheffield Green saw its revenue jump to US$7.7 million (S$10.5 million), compared with 2020 when it recorded revenue of US$2.5 million.
In the first nine months of the 2023 financial year, the company saw its revenue hit US$19.04 million, about four times its revenue in the same period in 2022.It also expects more focus on the training of workers due to the local content requirements of various governments.
In the 2023 financial period, Sheffield Green had a total of 818 employees across operations in Singapore, Taiwan, Japan and France. This includes employees working within the company as well as the personnel that it hires for clients based in those locations.
While Sheffield Green is headquartered in Singapore, it only has seven employees in the Republic. The majority of its business comes from renewable energy firms in Taiwan, where it has 807 employees.