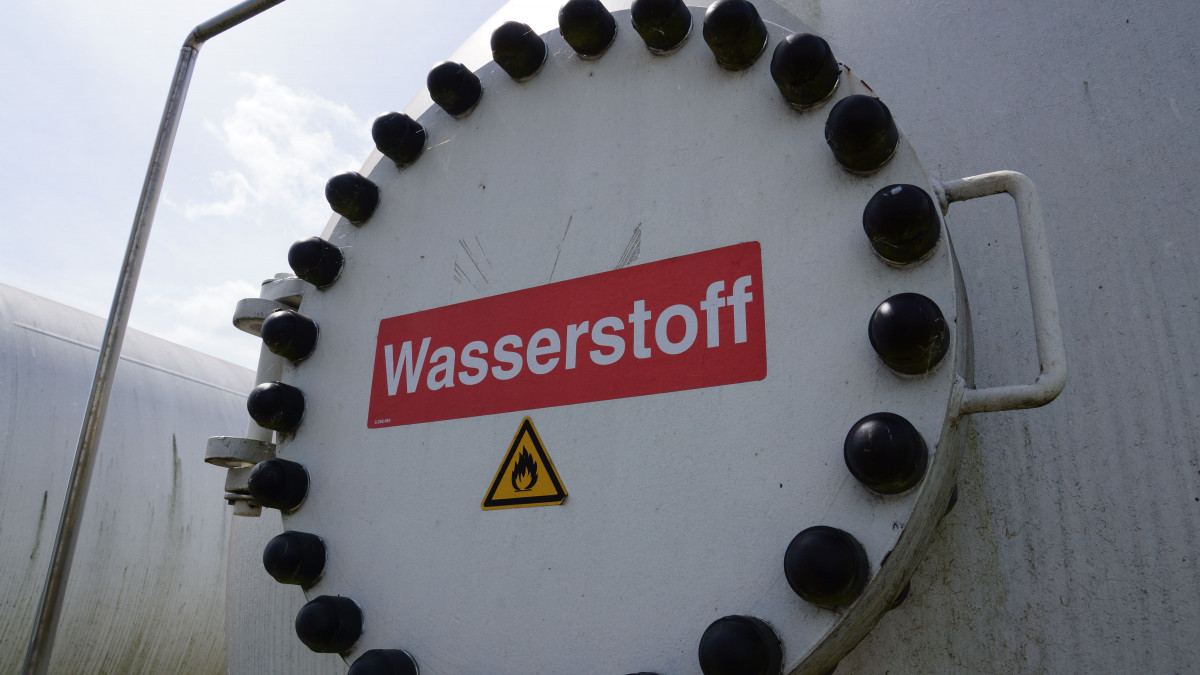 The German government believes hydrogen is key not only for a successful energy transition, but also for the future of the country's famed industry. This is why Germany must beat Asian countries – in particular China and Japan – to claim global leadership in the technology, according to economy minister Peter Altmaier. Even if investment costs for making renewable hydrogen in electrolysers are much higher in Europe, the ship has not sailed yet for Germany, he added. Development cooperation minister Gerd Müller said technologies made in Germany could be used by African countries to produce green fuels. Industry and utilities applauded the government's hydrogen efforts.
Germany must secure a global leadership role in hydrogen technologies, because it is crucial for a successful energy transition, effective climate action, and also for the future of German industry, according to the government.
"Our goal is clear. We want Germany to be the global number one in hydrogen technology," said economy minister Peter Altmaier at the government's hydrogen stakeholder conference in Berlin. This concerns not only basic research, but also applications at an industrial scale, he said.
The government sees hydrogen made from renewables or from natural gas in combination with carbon capture and storage (CCS) as a key part of Germany's future energy system.
"Of course, I would prefer green hydrogen [produced through electrolysis from renewable power and water] over grey hydrogen [produced from natural gas, where CO2 is separated and stored, using CCS]," said Altmaier. However, hydrogen applications in all sectors will be developed and scaled up so quickly that production capacities for green hydrogen will not suffice for some time, he added.
Little was said at the conference about how exactly the government aims to ensure that leadership role. However, Germany is currently working on a hydrogen strategy to be finalised by the end of 2019.
"Green hydrogen is tomorrow's oil"
In light of the planned coal and nuclear exit, the future role of gas in Germany's energy supply has become a crucial topic of discussion as it is less CO₂-intensive than oil and coal when burned. Natural gas currently covers almost a quarter of Germany's primary energy consumption, mostly used for heating and cooling in households and public buildings and in industrial process heating systems.
However, to reach ambitious long-term climate targets, it would have to be gradually substituted with CO2-free or CO2-neutral gases, such as hydrogen. This can be used to store energy, as an energy source for sector coupling, and in the transport sector, e.g. in fuel cell cars, or to make synthetic fuels.
In the long term, Germany would not become a leading producer of climate-neutral hydrogen itself. Just like the country imports large parts of its energy today – fossil oil, gas and hard coal – it would import climate-friendly fuels from countries where renewable power is much cheaper, said Altmaier.
Michael Müller, parliamentary state secretary in the education and research ministry, agrees: "Green hydrogen is tomorrow's oil, in our view. For Germany, I see huge export opportunities not for hydrogen, but for the technologies," he said at the conference.
China and Japan biggest competitors
"The claims have not yet been staked" in the global hydrogen technology industry, Altmaier told the Berlin conference.
However, while Germany aims for leadership, other countries might be one step ahead on key technologies, such as hydrogen production. Chinese manufacturers of a certain type of electrolyser – used to produce green hydrogen from renewable power and water – have much lower capital expenditures than their European counterparts, write Matthias Deutsch and Andreas Graf from the think tank Agora Energiewende* in a guest post in EurActiv.
Still, "the ship has by no means sailed," said Altmaier, adding the cost comparison was an old discussion and simply due to lower labour costs. "Despite this, Germany has defended its global technological leadership role, and intensified it in many areas. Our goal has to be to offer the most sophisticated, innovative and environmentally-friendly technology," said the minister.
Deutsch and Graf call for EU-wide support for innovation. "Europe should take on the challenge of looming low-cost competition from Asia for electrolyser manufacturing by giving its own electrolysis suppliers the opportunity to scale, learn and reduce costs quickly enough to become competitive," they write and propose an EU-wide green hydrogen quota.
Aside from China, Altmaier sees Japan and other Asian countries as the biggest competitors on hydrogen technology. "There are also European neighbours interested in what is happening in Germany, and there is the possibility that others join our example," said Altmaier.
Using hydrogen to safeguard wealth in Germany, create jobs in Africa
German leadership would not only benefit the country's own prosperity, said minister Müller. "The hydrogen and methanol industry can and must become the future of Africa's energy supply."
Germany should use the leadership role on climate-neutral hydrogen and methanol production in Africa, because it is the continent of the sun, and fuels could be produced at low cost. Energy partnerships with African countries would lead to win-win situations for everyone involved, he said.
Industry association BDI says current hydrogen hype is justified
German industry association BDI welcomed the government's focus on hydrogen. "The current hydrogen hype is justified," the BDI wrote in a position paper.
"Ambitious climate action in German industry can only be done with hydrogen," said deputy managing director Holger Lösch. "Besides a long-term perspective, the BDI expects that a national hydrogen strategy sends a strong signal for initial applications on an industrial scale."
Kerstin Andreae, former Green Party MP and new head of energy industry association BDEW, also said that it is correct to see hydrogen as an "all-round talent of tomorrow's energy supply". However, a market for it and other green gases had to be created. To help hydrogen's breakthrough, the tax and levies on electricity have to be reduced significantly, and renewables expansion continued, said Andreae. "Hurdles for renewables expansion are automatically also hurdles for tapping the potential of hydrogen."
Local utility association VKU head Katherina Reiche said hydrogen could play a role for the energy transition in a regional context in the short term, especially in areas of transport and industry where there are no alternatives. She warned that the basic condition for its use "is the continued resolute expansion of renewable energies, as well as the speedy development of a strategy on the economic cooperation with future hydrogen export countries."