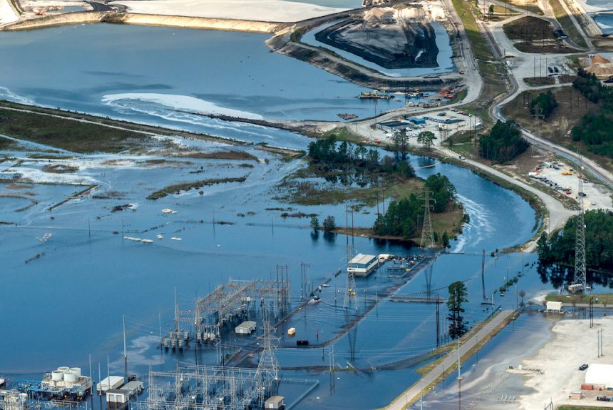 The United States' Environmental Protection Agency (EPA) is planning to relax two Obama-era rules on how power plants store waste from burning coal and release water containing toxic metals into nearby waterways.
The move, which environmental groups say would prolong the risk of toxic spills or drinking water contamination, would also give coal-fired plants up to three extra years to decide how to get rid of their toxic ash and close unlined residual ponds.
The biggest benefits from the proposal to scale back two rules adopted in 2015 would come from the voluntary use of new filtration technology.
The announcement is the latest in a series of moves the Trump administration has taken to try and help the country's ailing coal industry.
The deregulatory push, however, has been unable to offset market forces. Coal just can't compete with cheap natural gas and the falling cost of solar power, wind and other forms of renewable energy.
US coal exports are estimated to have dropped to 20.9 million tonnes in the third quarter, according to the country's Energy Information Administration (EIA). That represents a 28% fall compared to the same period in 2018.
Internal demand for the fossil fuel, in turn, has hit a decades-low point with power plants expected to consume less coal next year than at any point since President Jimmy Carter was in the White House, according to government forecasts released in early October.
As this transition to renewables continues, Mary Anne Hitt, senior director of Sierra Club's Beyond Coal campaign, told MINING.com state and federal lawmakers should take action to protect the miners and communities that have long shouldered the industry's burdens.