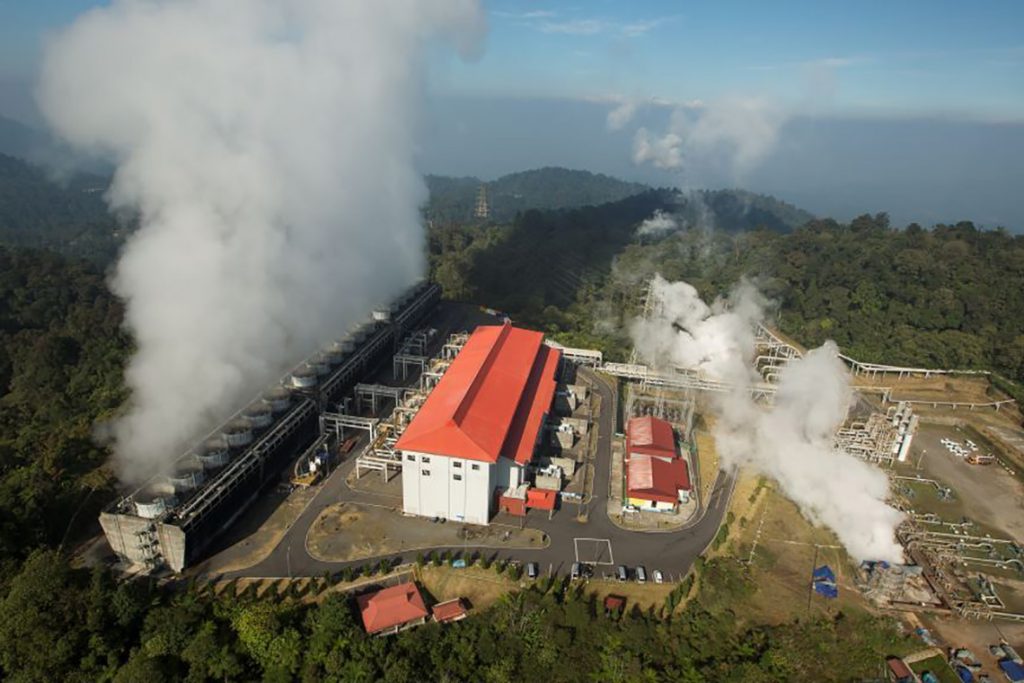 Salak geothermal power plant, Indonesia (source: BCPG)
Indonesian PT Barito Renewables energy Tbk is preparing an IPO on the Indonesian stock exchange, joining fellow geothermal operator PT Pertamina Geothermal Energy Tbk., which entered the market earlier this year.
Barito Renewables started operations through one of its subsidiaries, namely Star Energy Geothermal Group, a leading geothermal electricity producer, which it acquired in 2017/ 2018. Currently as a group, the company operates three geothermal assets located in West Java, with a total installed capacity of 886MW, representing around 38 percent of the market share in Indonesia. Meanwhile, as of June 30 2022, PGEO, directly or indirectly, has the rights to 13 geothermal concessions, with a total installed capacity of 1,877MW, of which 672MW is operated by itself and 1,205MW is operated by joint operating contractors ( KOB).
Research analysts at NH Korindo Sekuritas sees this step by Barito Renewables (BREN) as promising and well timed with the current Indonesian government target for renewable energy deployment.
Based on data by ThinkGeoEnergy and NS Energy, Indonesia ranks second as the country with the largest geothermal energy producer in the world, after the United States (US). In 2022, Indonesia is recorded as having a national electricity generation capacity of 2,356 megawatts (MW).
Looking at the Performance of Barito Renewables Energy (BREN), Prajogo Pangestu's New IPO Barito Renewables Energy (BREN) IPO schedule, aiming for IDR 3.51 trillion (ca USD 228 million) in funds. Indonesian energy ministry ESDM confirms that Pertamina Geothermal (PGEO) wants to annex the Sorik Marapi PLTP, as we reported earlier this week. According to Leonardo, BREN's presence on the Indonesian Stock Exchange (BEI) is expected to have an impact on the growth of market demand, where this will ultimately become one of the drivers for Indonesia to achieve its target of becoming the country with the largest geothermal capacity in the world by 2030. This condition is also expected to be an advantage for BREN because in general investors will pay attention to issuers who prioritize performance targets that are in line with government policy. Meanwhile, BREN's steps to carry out an IPO can be interpreted as an initial stepping stone that encourages similar companies to carry out IPO corporate actions in Indonesia, for example PT Supreme Energy.
In separate news, you will likely see this news piece covered by AI driven EnergyPortal website that pulls any news we post and publishes a copy thereof. We kindly ask you for your continued support of our activities.