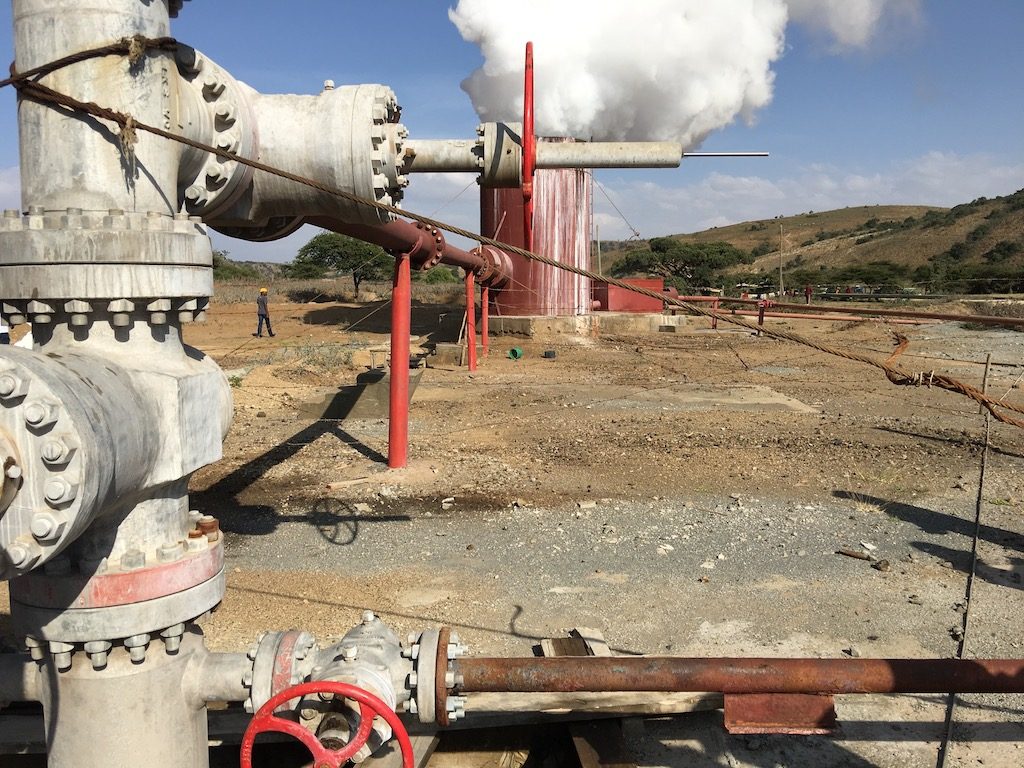 Well on site of Aluto Langano geothermal plant, Ethiopia (source: ThinkGeoEnergy, creative commons)
State-owned Ethiopian Electric Power company reports that drilling and testing of 6 of the planned 10 wells to be drilled at the Aluto Langano geothermal project has been concluded.
According to the Director of the Board, Mr. Mesay Lekadu, the remaining four holes will be tested until December 2016 [this is 2023, yet 2016 after Ethiopian calendarr our calendar]. An agreement has been reached with the World Bank to excavate four more wells, the project will be completed until September 2024. The project has seen some delay after drilling started in 2021.
EEP further reports that around 25 MW was confirmed from the 6 wells drilled and tested so far. The overall investment for the project is estimated at USD 143 million in loans from the World Bank and an additional USD 24 million through grants.
While Aluto Langano is the site of a previously operating geothermal power plant, it has though not been producing for many years. The new project on the location is planned to generate 70 MW developed in two phases with currently 35 MW in development and the second phase to start later.
The project has created temporary employment opportunities for 110 Ethiopians and 40 foreign staff.