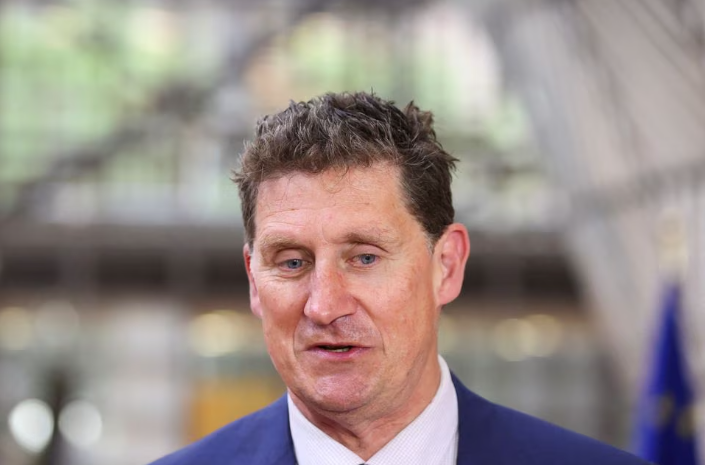 Irish Minister for Environment, Climate and Communications, Eamon Ryan takes part in an extraordinary meeting of European Union energy ministers in Brussels, Belgium July 26, 2022. REUTERS/Johanna Geron/File Photo Acquire Licensing Rights
DUBLIN, Sept 15 (Reuters) - Ireland's top planning body has refused permission for a major new Liquefied Natural Gas terminal, citing the government's greenhouse gas reduction targets, a possibly fatal blow to a project supporters say is essential to the country's energy security.
Planning appeals body An Bord Pleanála said it had refused permission for an LNG Terminal capable with regasification capacity of up to 22.6 million cubic metres per day and up to 180,000 cubic metres of storage in county Kerry on the west coast of Ireland.
The project would have required investment of 650 million euros ($694 million), state broadcaster RTE reported.
The development at this time "would be contrary to current government policy," said the decision, which could potentially be challenged in court.
It said it would not be appropriate to permit or proceed with the development of any LNG terminals in Ireland pending completion of a government review into energy security, which is due to be published in the coming weeks.