Today, the Biden-Harris Administration has announced an additional $100 million in federal funding to repair and replace any and all existing but nonoperational EV chargers in the US. The new accelerator program is accepting applications now and aims to expedite EV adoption while creating thousands more new jobs in the industry.
EV adoption and sustainability have remained a staple in President Biden's ongoing legacy that began as a vow during his candidacy. In their three-plus years in the White House, the Biden-Harris Administration has enacted the Inflation Reduction Act, revamping Federal tax credits for US consumers in favor of local EV supply chains and production.
We also have seen a huge investment in renewable energy like wind and solar, and billions allocated toward bringing EV battery production out of China and onto US soil. Currently, the US is using $13 billion in Federal funding to help bolster the nation's electrical grid, preparing for the paradigm shift toward electrification that is already underway.
To complement this shift, the White House and Congress, alongside the Federal Highway Administration, have enacted the National Electric Vehicle Infrastructure (NEVI) Formula Program, offering up to $5 billion to States to deploy EV infrastructure.
But what about those existing chargers that are perhaps already dated or are currently out of commission? Today, the White House has presented a solution that should afford technicians to repair virtually all nonoperational EV chargers in the country.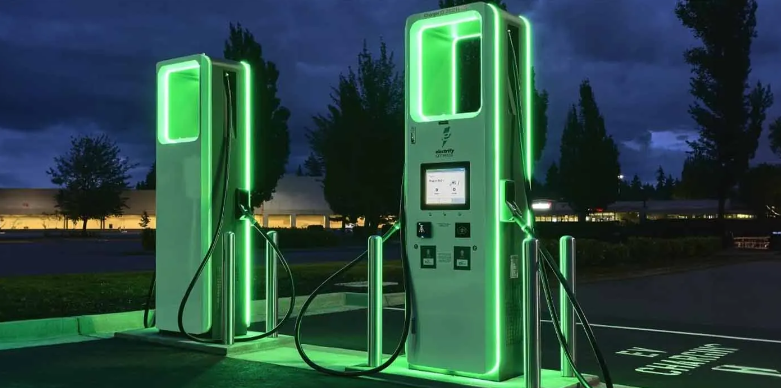 US to repair chargers, make EV network more reliable
According to a press release from the Federal Highway Administration (FHWA) today, the Biden-Harris Administration has opened applications for what is being called the Electric Vehicle Charger Reliability and Accessibility Accelerator.
Top comment by garrity Liked by 20 people
mmmmm, Sending money to companies that are not already maintaining their own chargers sounds like dumping money into a black hole
Now if the program requires a company to show that it is actually maintaining their chargers at a high level and are putting out good chargers, then sure help accelerate their program.
However, most likely this will be free money for anyone with non functioning chargers regardless if they have a good track record or not.
View all comments
The US DOT cites the NEVI program and states that this latest $100 million will come out of its first round of funding in order to repair and replace existing EV chargers while the government and private sector work to bolster the US network with brand new charging stations.
According to the US Department of Energy's Alternative Fuels Data Center, 4.1% (6,261) of public charging ports are temporarily unavailable as of September 11, 2023. Based on estimates utilizing such data, the FHWA anticipates that today's announcement of $100 million will be able to cover the costs to repair or replace virtually all eligible EV chargers through the program's "streamlined application process."
The FHWA also said the new program will be extended to both publicly and privately owned chargers as long as those private piles are still available to the public without restriction. US Transportation Secretary Pete Buttigieg spoke to today's funding announcement:
Under President Biden's leadership, America is leading the electric vehicle revolution. This funding represents the latest step toward building a convenient, affordable, reliable charging network that reaches every corner of our nation.
Applications for the new program to repair EV chargers are now open and will remain so through November 13, 2023.