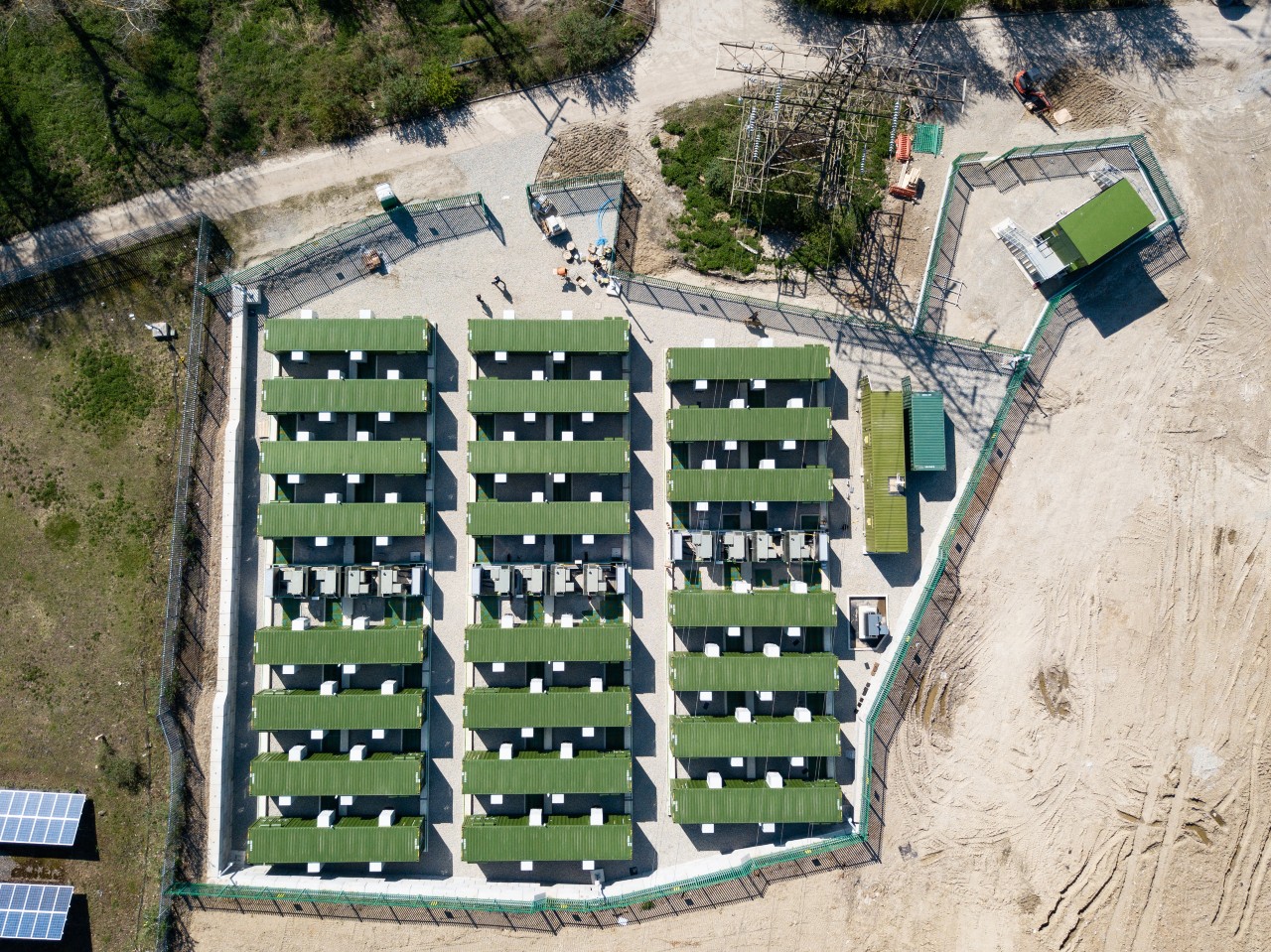 Zenobē confirms c.£600 million investment from KKR. Image: Zenobe.
Confirming reports made earlier this week, battery storage developer Zenobē has secured an investment of c.£600 million from investment firm KKR.
As reported by Solar Power Portal's sister publication Energy-Storage.news on 5 September, the deal would make KKR and current majority shareholder Infracapital, joint majority shareholders. Although it has not been confirmed in the statement made by Zenobē, it is believed that KKR will acquire a 45% stake.
The equity investment will play a role in expanding the battery storage developer across international markets such as the UK, North America, Europe, Australia and New Zealand. Alongside battery storage, the funding will also be used to "fuel the expansion of the company's fleet electrification".
The investment is the latest in a series of financial agreements by Zenobē, who have secured around £1.8 billion of equity and debt finance since being established by its three founders Nicholas Beatty, James Basden and Steven Meersman in 2017, the firm declared.
Commenting on the investment, Nicholas Beatty, co-founder and director of Zenobē, said: "Securing substantial further equity is a significant vote of confidence in our business, its achievements to date and future aims. KKR provides Zenobē with a leading international strategic partner to support our expansion plans into North America, Europe, Australasia and other markets. It supports our ability to raise further debt funding for these plans.
"It is also an acknowledgement that boosting battery storage and clean transport is just common sense to help us reach net zero."
Recent notable grid-scale battery energy storage systems (BESS) Zenobē is working on include a 300MW/600MWh unit in Blackhillock, Scotland, on which construction started earlier this year with commercial operation scheduled for mid-2024. That is part of a portfolio of four sites in Scotland totalling 1050MW/2100MWh of energy storage.
Zenobē also made headlines earlier this year when what it claimed was the largest BESS directly connected to a transmission network in Europe came online and started producing reactive power services in a 'world-first'.
Alberto Signori, partner, European infrastructure at KKR, said: "This is a rare opportunity to support a clear leader in transport decarbonisation and battery storage, two sectors which are critical in driving the transition to a net zero world. We believe Zenobē will continue to benefit from strong secular tailwinds including stricter emission regulation in urban and regional areas, and the greater use of low carbon generation in the energy mix driving a need for grid balancing solutions.
"We see significant growth opportunities within Zenobē's existing customer base, as well as huge potential in new markets globally. We are excited to bring our operational expertise within KKR's global platform to actively support the company in continuing to further build a market leading and climate critical business."
Solar Power Portal's publisher Solar Media will host the 9th annual Energy Storage Summit EU in London, 21-22 February 2024. This year it is moving to a larger venue, bringing together Europe's leading investors, policymakers, developers, utilities, energy buyers and service providers all in one place. Visit the official site for more info.