The Adriatic Link project, which is planned to be installed at a maximum depth of 100m, will significantly enhance energy exchange between Italy's central-southern and central-northern regions and contribute to the improvement of safety, efficiency, and resilience of the national electricity transmission grid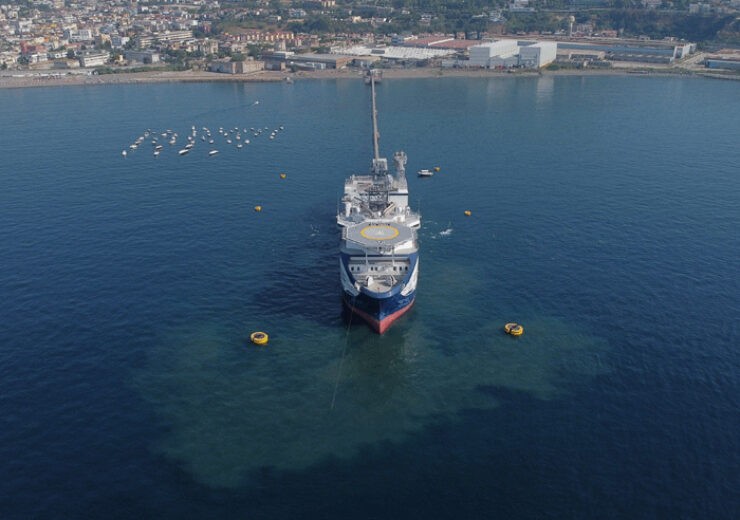 Prysmian wins contract for the Adriatic Link submarine cable project from Terna. (Credit: Prysmian Group)
Italian transmission system operator (TSO) Terna's subsidiary Terna Rete Italia has awarded a contract worth nearly €630m to cable solutions provider Prysmian Group for the 1GW Adriatic Link submarine cable project in Italy.
To be laid between the Abruzzo and Marche regions, the 250km long high-voltage direct current (HVDC) bipolar cable connection entails a total investment of about €1.3bn.
Under the contract, Prysmian Group will supply and lay the submarine power cables of the Adriatic Link project.
Besides, the Italian company will supply two underground cables connecting each landing point to the regional substation.
The power line will be made up of two extruded cross-linked polyethylene insulation (XLPE) submarine cables with a length of approximately 210km across the Adriatic Sea and two underground cables of around 40km.
The conversion stations will be built near the existing power substations of Cepagatti for Abruzzo, and Fano for the Marche region.
Prysmian Group expects to carry out the installation by the cable-laying vessels, namely the Leonardo da Vinci and the Monna Lisa.
The cable laying operations are expected to be completed within the first half of 2028.
Prysmian Group projects BU executive vice president H. Ozmen said: "This award confirms the mutual trust and long-standing relationship between Terna and Prysmian Group, as this is the latest of several projects we are working on with the Italian TSO."
According to Prysmian Group, all submarine cables with XLPE insulation will be manufactured at the company's centre of excellence located in Arco Felice, Italy.
The underground cables with P-laser insulation for the Italian submarine cable project will be produced at the centre of excellence in Gron, France.
To be laid at a maximum depth of 100m, the Adriatic Link project will boost the energy exchange between Italy's central-southern and central-northern areas. This will help enhance the safety, efficiency, and resilience of the national electricity transmission grid.
The new power line is also projected to contribute to the de-carbonisation of the country's energy system.
Terna international development director Giacomo Donnini said: "The Adriatic Link holds strategic importance for the integration of renewable sources, thus contributing to the decarbonisation of the Italian energy system.
"The undersea connection also allows for the creation of a highly sustainable electrical infrastructure with minimal impact on the environment."