Swiss electric utility BKW AG (SWX:BWK) will procure some 150 GWh of power from a 13-MWp solar park in southern Germany which is set to go online later this year.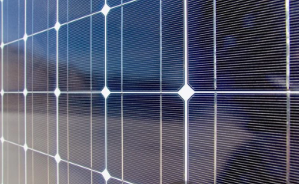 Solar panels. Author: Frédéric BISSON. License: Creative Commons, Attribution 2.0 Generic.
The electricity will be generated by the Kraiburg am Inn solar farm in Bavaria and supplied by German project developer MaxSolar GmbH under a 10-year power purchase agreement (PPA), BKW said on Thursday.
The estimated output of the power plant corresponds to the consumption of 4,100 four-person households.
The solar park is expected to generate about 15 GWh annually with supply to BKW scheduled to begin on April 1, 2024.
During the first half of 2023, the Bern-based energy group inked green electricity supply deals amounting to more than 500 MWp across Europe, primarily in Germany. Around two-thirds of this capacity is sourced from onshore wind power, with the remaining third coming from solar energy and battery storage. By the end of the year, BKW's objective is to double this volume, achieving a total of 1,000 MWp, and extend its operations to additional European nations.