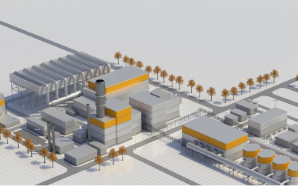 Energy firm Lausitz Energie Bergbau AG (LEAG) is planning a Power-to-X project involving a storage facility and hydrogen production as part of an initiative to transform Germany's Jaenschwalde coal power station into a green site.
The power plant will comprise a 900-MW hydrogen-ready gas and steam turbine facility, a thermal 1,000-MWh electrical storage system, and a 40-MW electrolysis plant. Construction is planned to start in 2026 with commissioning slated for 2029.
Do you know we have a daily hydrogen newsletter? Subscribe here for free!
The estimated investment for the Power-to-X project exceeds EUR 500 million (USD 549.44m), LEAG said in a statement.
The Jaenschwalde lignite-fired power plant currently operational at the site will be fully decommissioned by the end of 2028.
During a visit to the Jaenschwalde site, German economy minister Robert Habeck assured that the necessary conditions for the realisation of the project will be created.
LEAG is planning to install 7 GW of renewable energy capacity in Lusatia by 2030, as well as short- and long-term storage systems and green hydrogen production facilities. Overall, the company expects to invest up to EUR 1 billion a year in the green initiative.
Habeck also announced that he would consider the need to connect the planned power plant sites in Lusatia to the future German hydrogen core network. According to the minister, there should be sufficient hydrogen available by the mid-2030s to gradually switch the hydrogen-capable power plants from gas to hydrogen.