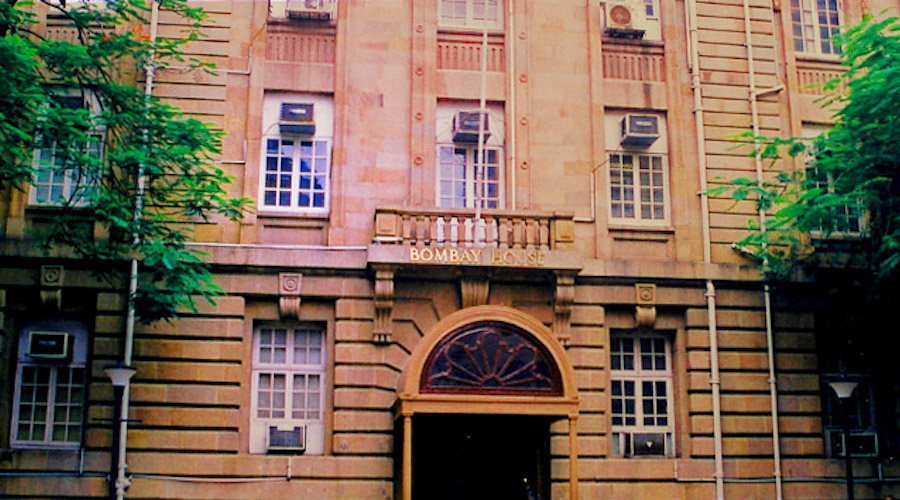 Bombay House, head office of the Tata Group in Mumbai. (Reference image by Arunthomasvtt, Wikimedia Commons.)
India's salt-to-software conglomerate Tata Group signed an agreement with the Gujarat state government to set up a giga-factory for manufacturing lithium-ion cells, with an estimated initial investment of around 130 billion rupees ($1.6 billion).
Tata Agaratas Energy Storage Solutions Pvt., a subsidiary of Tata Group, signed a memorandum of understanding on Friday to establish an electric-vehicle battery plant that will have a production capacity of 20 gigawatt hours, generating direct and indirect employment for more than 13,000 people, according to a state government document posted on its website.SIGN UP FOR THE BATTERY METALS DIGEST
Indian Prime Minister Narendra Modi is working toward making the world's most-populous nation carbon net zero by 2070. Still, India is lagging behind nations like China and the US in adopting electric transport.
The Tata plant would make Gujarat a leader in lithium-battery manufacturing and the group will receive assistance in setting up a production eco-system in the state, the state government said. A Tata Group representative declined to comment.
Tata Group's decision comes at a time when its unit Jaguar Land Rover is considering setting up a major EV battery plant in the Britain. Tata favors a factory in England over Spain after the UK government offered a support package, Bloomberg reported in May.