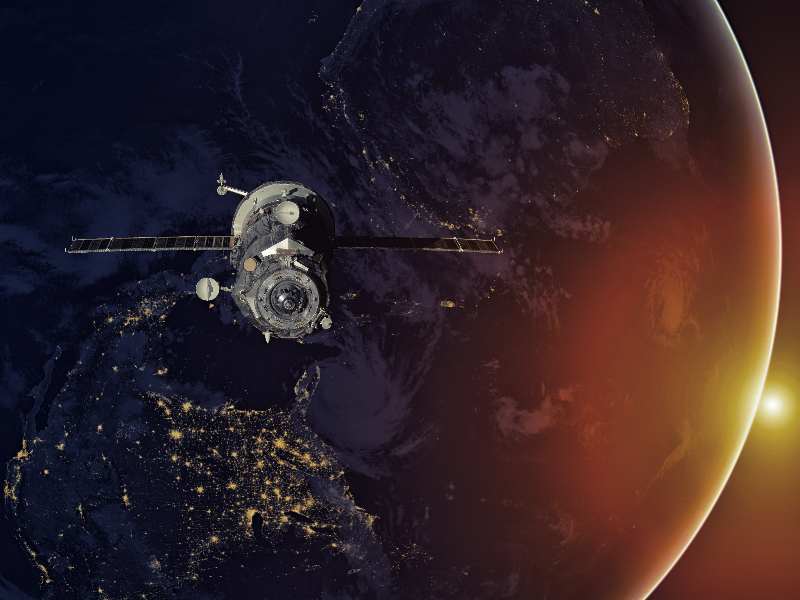 Image: 123RF.com
Espousing insights into the transition away from coal as a pitch, Geospatial intelligence provider BlackSky Technology was competitively selected by energy intelligence company SynMax to monitor more than 100 US coal power plants using space-based sensor data.
The partnership, which is being touted by both as supporting US energy transition planning efforts, aims to use an advanced rapid-revisit burst imagery service to power what they call 'the world's most timely and accurate' energy intelligence assessment.
BlackSky's imagery services will be used by SynMax to provide clients with precise information on coal stockpiles, which they claim will allow for more effective decision-making in the energy industry.
"Understanding coal's shrinking contribution to the energy grid is a critical component of energy transition planning," stated the companies in a joint-issued press release.
This insight, they add, will support US national energy transition initiatives away from fossil fuels toward sustainable energy resources.
Following an evaluation from satellite data companies, SynMax selected BlackSky's burst imagery, which can be captured from early in the day to late in the evening, focusing on a single target and generating five shots over a 15-second period.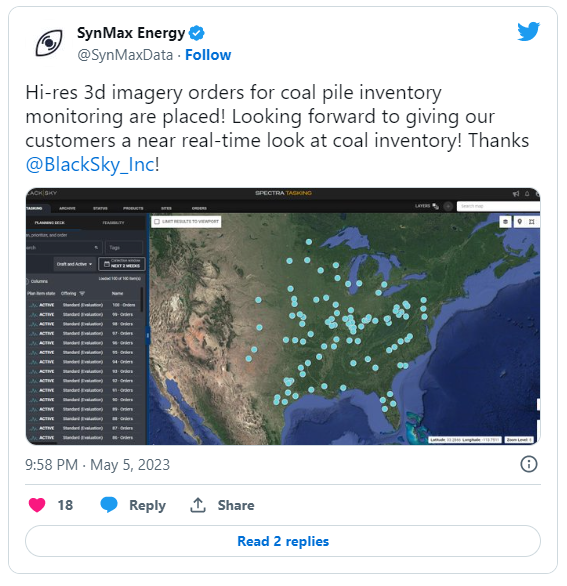 This enables multiple view angles and aims to generate heightened accuracy of resulting analytics, as well as motion tracking of objects at the target location. SynMax will use BlackSky's time-diverse imagery to generate 3-D volumetric products.
Commenting on the importance of space-based data collation was Eric Anderson, SynMax chief technology officer, who stated that "BlackSky's dawn-to-dusk, low-latency image data will enable the highest degree of accuracy in monitoring coal inventories.
"Real-time dynamic monitoring capabilities will help SynMax maintain its position at the forefront of the energy intelligence industry and pave the way for future collaborations on energy intelligence and maritime projects."