A SMALL oil site at Waddock Cross, near Affpuddle, could continue in operation for another decade, with a possible future expansion.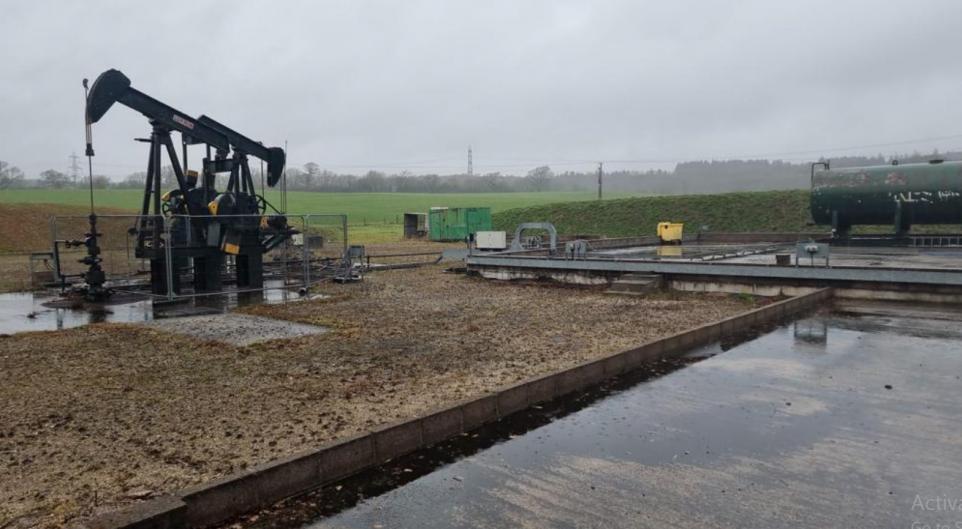 World oil prices has meant that the site, once thought to be not commercially viable, could yet produce more oil.
If estimates are correct the site may be eventually be able to access oil recoverable reserves similar in size to those remaining at the Wytch Farm oilfield.
The Waddock Cross site operators, Egdon Resources, have asked to extend the planning consent for the two-hectare well site for another ten years. The current permission is due to expire at the end of June 2023.
Exploration began on the site in 2008 with a planning consent approved in 2013 which limited the site use to ten-year, including a period for restoration.
The Dorset site has proved difficult for production with a high water content in what has been brought to the surface and declining amounts of oil. It was shut towards the end of 2014 as not being commercially viable and much of the production equipment has since been removed.
The small site, which is operated remotely, at its peak had two beam pumps for extraction, a storage area, protected by a bund wall, and a bay for road tankers.
The application to keep what is there in place for another ten years says that the company has no plans to undertake any operational activity on the existing site other than maintenance, but would like to safeguard the base for a longer period.
In a covering letter the company says that it is proposing to submit a new planning application to drill two new boreholes "for appraisal and oil production" and intends to apply later in the summer for consent to carry out that operation.
This is likely to include horizontal drilling which may be able to access the wider oilfield which extends for 19square kilometres from the existing site.
An independent assessment, according to Egdon Resources, says that a new horizontal well might yield commercial production of between 500 and 800 barrels a day – with a potential total of 57 million barrels locked under the land attributed to the Waddock Cross field – an amount which could be comparable, if confirmed, to the estimated remaining reserves at Wytch Farm.
Another Dorset wellhead of similar size to Waddock Cross, at Kimmeridge on the Dorset coast which has a single beam pump, produces around 50-55 barrels and day with Wytch Farm, once Europe's largest onland site, now reported to be producing a maximum of 14,000 barrels a day, compared to 110,000 barrels a day at its peak in 1997.
Access to the Waddock Cross site is off the Bovington Road close to the Waddock Cross junction. The nearest building is a farm 400 metres away, adjacent to the road junction. The site is 15km east of Dorchester.
Public comments on the planning proposal to extend the site for another ten years can be made to Dorset Council.
The expected additional and separate planning application, for new exploration wells, will be made available to the public once validated by Dorset Council's planning team.