PLUG POWER, a fuel-cell company headquartered in Latham, New York, on Tuesday unveiled a tentative plan worth an estimated 5.6 billion euros to build three hydrogen plants in Finland – in Kokkola, Kristiinankaupunki and Porvoo.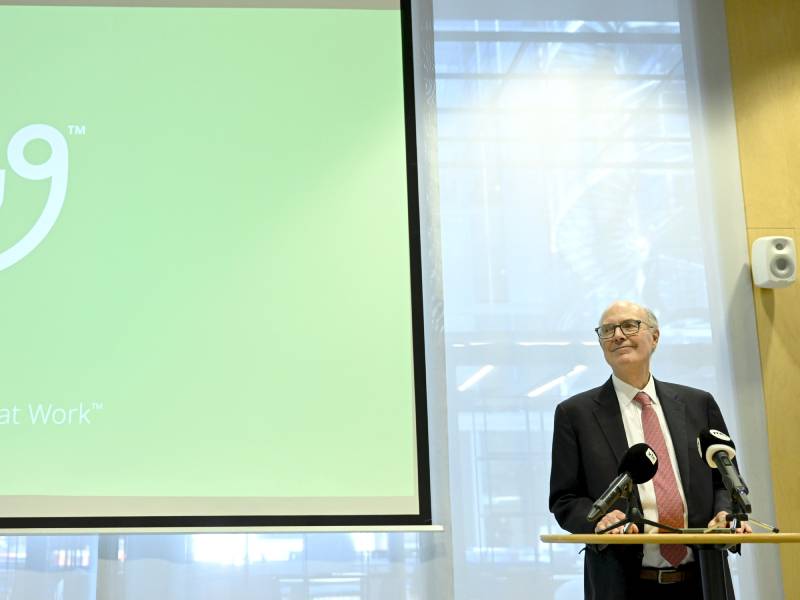 The American company is expected to make a final investment decision on the projects in 2025–2026.
CEO Andy Marsh indicated that Finland was selected as the location of the planned sites due to its commitment to slashing carbon dioxide emissions and high-quality infrastructure. He also pointed to the country's recent accession to Nato, according to YLE.
"We are proud to commit our know-how and turnkey hydrogen solutions towards helping Finland deliver on its vision to become a European leader of the green hydrogen economy," he commented in a press release.
The three sites are set to have a combined green hydrogen capacity of 850 tons per day, or 2.2 gigawatts of electrolyser capacity, by the end of the decade. The sites are estimated to create roughly 1,000 permanent jobs in Finland.
Plug Power on Tuesday signed agreements concerning the project with each of the three municipalities, securing its access to the plots, and memorandums of agreement with the national gas and electricity grid operators, Gasgrid and Fingrid.
Finland is a suitable location for the plants due to its high volume of emission-free energy production and well functioning industrial ecosystem, analysed Markku Kivistö, the head of clean technologies at Invest in Finland.
"This investment is significant for Europe, showcasing Finland's international competitiveness and marking a remarkable achievement," he rejoiced. "Collaboration with our regions has been outstanding, demonstrating how small towns can lead industrial progress. This project will boost economic activity, create jobs and foster well-being for years to come."
Helsingin Sanomat on Tuesday reported that Plug Power has not posted a profit once since 1997, according to data from Refinitiv. The British-American financial database reveals that the company has run up losses of altogether 2.92 billion US dollars in the past 26 years, including a loss of 680 million dollars in 2022.
Its revenue has developed more positively, though. While the revenue did not hit the 100-million-dollar until 2015, it exceeded 700 million dollars in 2022. Plug Power expects the revenue to double to 1.4 billion dollars in 2023 and exceed two billion euros in 2024.
Marsh admitted to the newspaper that the planned investment is large for Plug Power. While discussions about the project funding are ongoing, he estimated that three quarters of the funding would be debt and one quarter own capital.