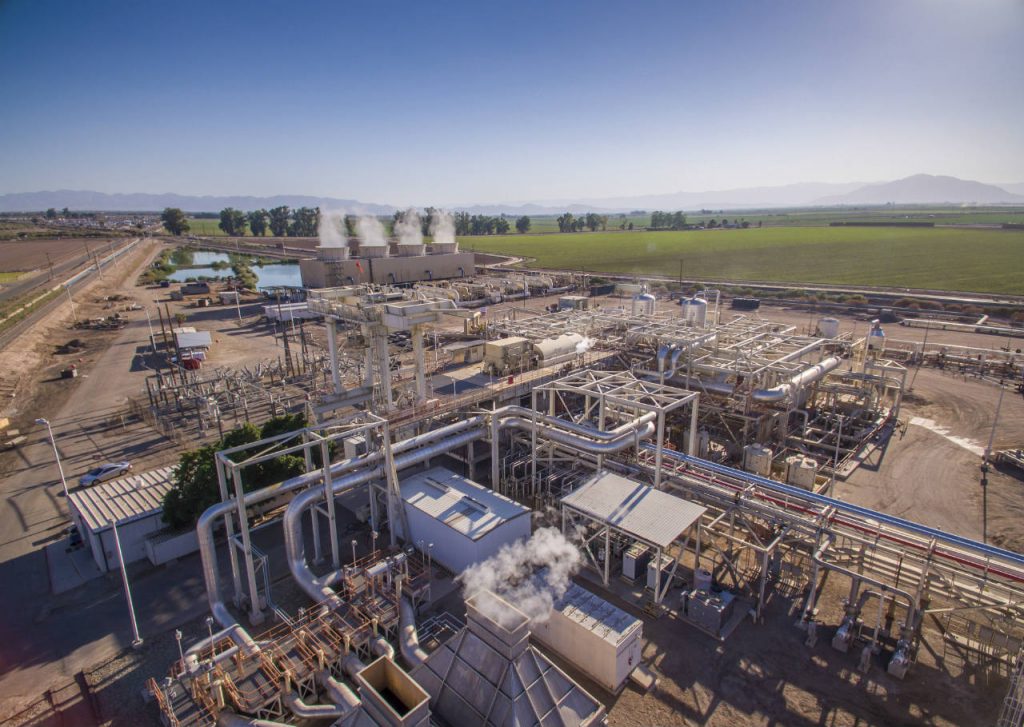 Heber geothermal power plant complex, California (source: Ormat Technologies)
Ormat Technologies (Ormat) has announced the successful resumption of operations at the Heber 1 geothermal power plant in California, and the completion of a 6-MW upgrade of the Dixie Valley geothermal power plant in Nevada.
The Heber 1 power plant was temporarily shut down following a fire incident that occurred in February 2022. Heber 1 is part of the 81-MW Heber complex and sells its electricity under a long-term contract with the Southern California Public Power Authority.
In Nevada, the upgrade to the Dixie Valley geothermal power plant allows Ormat to maximize the favorable long-term power purchase agreement. The upgrade involves the replacement of pre-acquisition equipment with Ormat's state-of-the-art energy converters.
Originally with an installed capacity of 56 MW, the Dixie Valley geothermal power plant was acquired by Ormat in 2021, along with the 11.5-MW Beowawe geothermal power plant. Dixie sells its electricity generation to Southern California Edison (SCE) under a long-term PPA expiring in 2038.
"The successful restart of the Heber 1 power plant marks a significant accomplishment for the Company," said Doron Blachar, Ormat's Chief Executive Officer. "The replacement of the old water-cooled system with an air-cooled system has resulted in a substantial reduction in water consumption in the Imperial Valley. This upgrade not only enhances the plant's efficiency but also contributes to the conservation of vital water resources. The Heber complex, which includes Heber 1 and the repowered Heber 2, is expected to ramp up generation to approximately 87MW by the end of the third quarter, supporting our multi-year growth goals."
"We are also excited to have completed the upgrades at the Dixie Valley power plant," Blachar added. "The Dixie Valley and Beowawe geothermal power plants in Nevada were acquired in 2021, and we have plans to upgrade both plants. With the Dixie Valley upgrade complete, we are now in the early stages of repowering Beowawe. Beowawe has received all required construction permits, and work on site is already underway and expected to be completed in the third quarter of 2024. The Heber 1 and Dixie Valley expansions—along with the additional 50MW already brought online this year—demonstrates our dual commitment to advancing renewable power solutions while meeting our long-term financial growth targets."