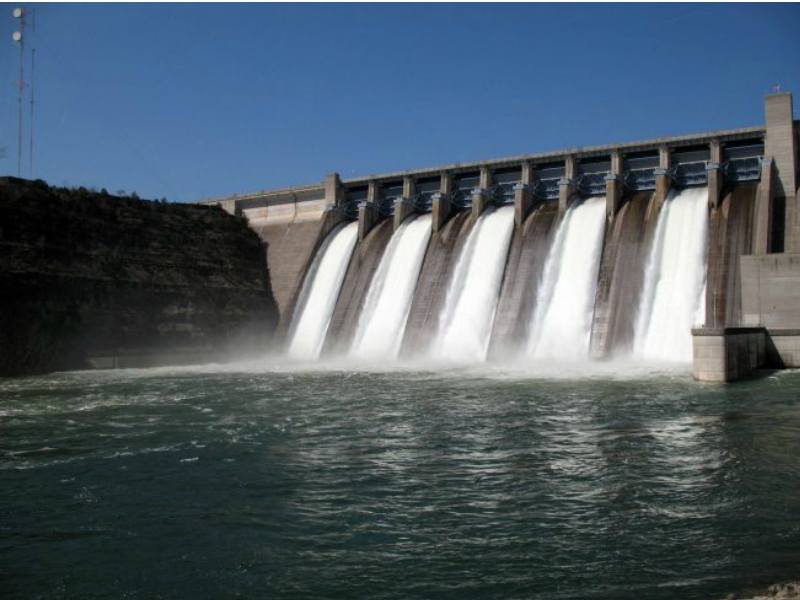 Featured image: Stock
An additional 700MW has been added to Nigeria's national grid with the completion of the Zungeru hydroelectric power project.
In a recent announcement, the country's Federal Ministry of Power said the additional power supply would "significantly fill the gap in the nation's electricity demands."
The plant is located on the Kaduna River in the State of Niger, approximately 150km northwest of Abuja, Nigeria. It is the largest hydroelectric dam to be built in Nigeria since the commissioning of the Kainji dam in 1968.
According to the project's consultants – Decrown West Africa Company Limited – it is designed to "generate 2,630 GWh energy at reservoir FSL 230 and flow rate of 880m3/sec, total installed capacity of 700MW with a plant factor of 0.33."
"The main features of the project include, a composite dam with a roller compacted concrete dam (RCC), rock-fill dams, diversion work, spillway and plunge pool, power intake and penstocks, hydroelectric power plant, tail race channel, switchyards and 330/132KV transmission lines evacuating power to the existing grid connecting Jebba and Shiroro 330kV power plants and Tegina 132KV Substation respectively.
New hydroelectric project stable and on grid
"The main hydraulic structures (gated spillway, power intake and diversion galleries) are integrated into the RCC dam structure on the left bank.
"The hydroelectric power plant consists of four Francis turbine units operating at net nominal head of 92m, nominal flow of 220cu.m/sec and rated speed of 107.1rpm."
In a statement, the Minister of Power, Abubakar D. Aliyu, said: "On Thursday, 25 May 2023, the Zungeru Hydroelectric Power Plant became a reality. We have added to the grid 700MW. The testing started last on Wednesday 24 May and information has reached us, with a pictorial view of the metres showing that the 700MW has gone on the grid."
Johnson Adewumi of Decrown West Africa Company Limited, as quoted in local media, said that the "plant was stable, no unusual vibration and all monitoring equipment produced results consistent with technical specification. The plant achieved peak capacity of 718MW."