On May 22nd, TSUNESS Co., Ltd.(TSUN) held a product launch in Shanghai, unveiling its 3000W high-power microinverter TITAN series. Representatives from leading companies, PV media, and partners gathered together, to explore TSUN's vision and development strategy of "More Safety, More Power," and witness the grand release of TITAN.
TSUN TITAN launch ceremony at the Bund, Shanghai. Image: TSUN
TSUN 2023 New Product Launch. Image: TSUN
The TITAN series, unveiled during this event, marks a significant breakthrough for TSUN in the field of microinverters. With a brand-new topology, it is the first 3000W high-power single-phase microinverter in the industry, bridging the market gap between traditional micro inverters with power above 2000W and string inverters below 6000W.
Ms. Xue, the Sales VP of TSUN speaking at the launch event. Image: TSUN
Regarding the design concept of the TITAN series, Ms. Xue, the Sales VP of TSUN mentioned: "The power of traditional string inverters continues to increase, but safety remains a persistent concern. While microinverters can prevent the fire hazards caused by DC arcing, the high cost per watt has deterred many households. We sought a balance between safety, affordability, and efficiency, leading to the creation of TITAN."
The TITAN series microinverter. Image: TSUN
The TITAN series microinverters have an input current of up to 18.5A, perfectly compatible PV modules of various sizes and power ranges, especially the mainstream 182mm and 210mm large-sized modules. It can also meet the demands of module development trends for the next three to five years. The product features a 6 MPPT design and achieves a peak efficiency of up to 97.2%, making it suitable for complex installation environments.
In terms of user-friendliness, the TITAN series microinverters are IP67 certified with high level of waterproof and dustproof and are able to operate normally even accidentally submerged in water. Furthermore, the product is equipped with built-in WiFi and enables module-level monitoring, which makes the operation and maintenance easier and more cost-effective. Installers and end users can remotely diagnose and analyze faults, perform software and power upgrades, and monitor real-time system generation information through the accompanying Talent monitoring platform.
Andy Liu, co-founder of TSUN speaking at the launch event. Image: TSUN
Such a groundbreaking product would not be possible without TSUN's team, who are committed to innovation and dedicated to technology. As co-founder Mr. Liu stated, "Our team is the first to apply financial products to the Chinese residential market, the pioneer of balcony solar system solution, and the forerunner of the multi-scenario system solution. But we always hold a clear goal that is to make energy conversion more efficient and safer."
With the vision of "More Safety, More Power," TSUN persists in independent research and development, empowers low-carbon life with excellent micro inverters and energy storage products, and provides global users with safe and efficient solar solutions.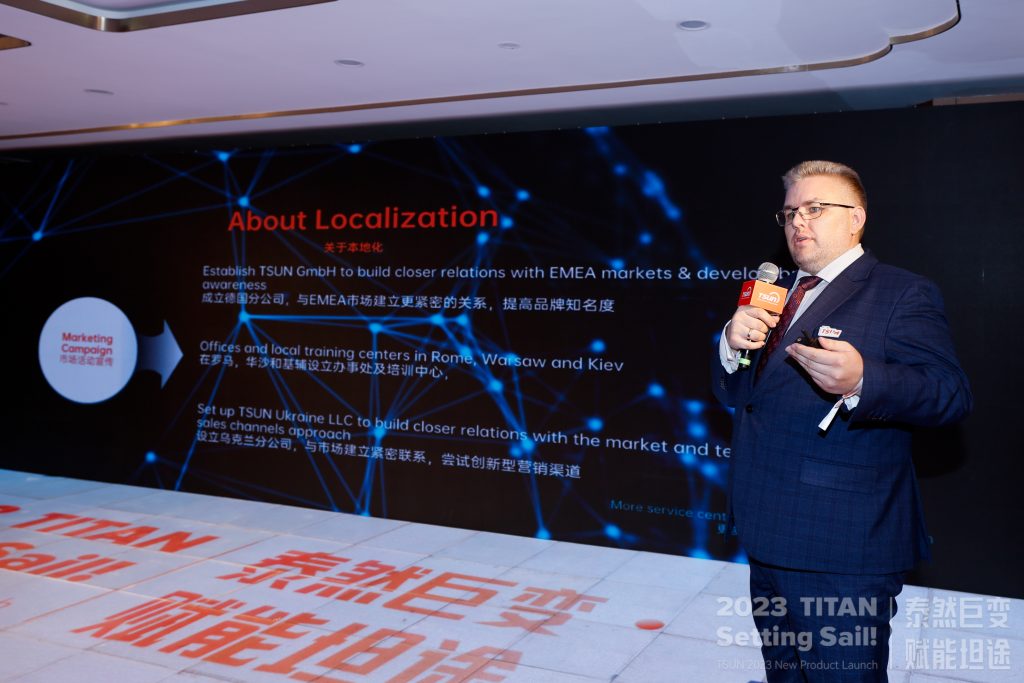 Tomasz Grnyo, the General Manager of TSUN GmbH speaking at the launch event. Image: TSUN
Since being established in 2019, TSUN has implemented a glocalization strategy, establishing distribution channels in Europe, South America, and the Asia-Pacific market. The company has set up a branch in Germany and offices in Brazil, the United Kingdom, Poland, and other locations, establishing a sales and service network, and providing localized technical support and after-sales service to meet customer demands. Tomasz Grnyo, the General Manager of TSUN GmbH, revealed that TSUN is currently preparing for an R&D center in Europe, aiming to bring more value to the local market and users through a win-win strategy.
During this product launch event, TSUN also signed strategic cooperation agreements with leading companies in the industry, jointly constructing a new pattern of cooperation and development in the photovoltaic industry, and contributing to the development of a green and low-carbon economy.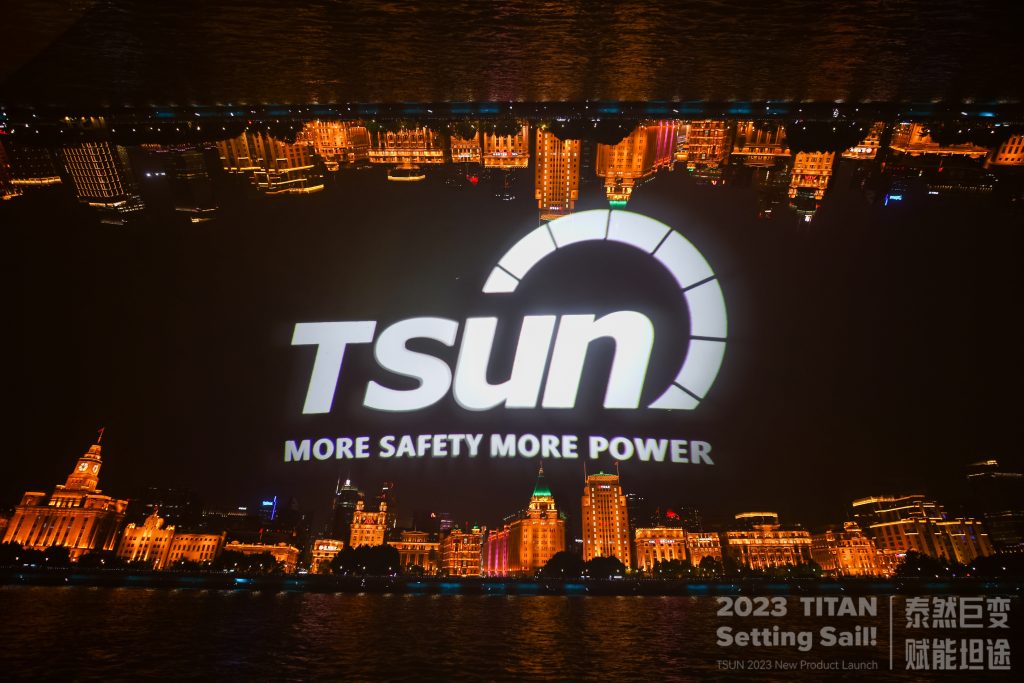 Image: TSUN
Amidst the competitive wave of evolving PV technologies, the TITAN series created a new era for high-power microinverters. With an innovative team, strong R&D capabilities, and a commitment to product quality, TSUN will continue to provide convenient, reliable, safe, and efficient solar solutions, contributing to the global PV industry.