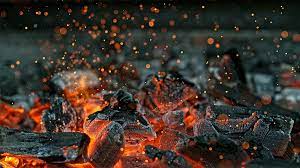 Vietnam could face summer power shortages owing to an expected drop in hydropower generation, state-controlled utility EVN said, potentially exacerbating the country's coal reliance to meet an uptick in electricity demand.
It appears to be a "difficult situation" in terms of power supply as the El Nino phenomenon and hot weather have affected water levels in Vietnam's hydropower reservoirs, it said. The drop in water levels can affect hydropower generation, which accounted for about a quarter of Vietnam's overall power generation in the first quarter.
As many as 11 out of the country's 47 large hydropower reservoirs have reached or are about to reach the so-called dead water level — the point at which water cannot flow downstream from the dam to help in hydropower generation, EVN said. Poor water flows have affected operations at about 12 other large reservoirs, while the others are operating at lower capacities.
A drop in domestic hydropower generation could exacerbate Vietnam's reliance on coal power, which accounted for 45pc of power generation in the first quarter, and support the prospect of demand for domestic and imported coal.
Vietnam imported about 8.57mn t coal in the first quarter, up by about 34pc from an estimated 6.41mn t a year earlier, preliminary data from Vietnam's General Statistics Office show. The import data do not differentiate between coking and thermal coal.
But loss-making EVN may not have enough financial bandwidth to boost coal imports quickly to offset any potential loss in hydropower generation and catapult power generation, despite a recent move to raise retail power prices to pass on some costs to consumers.
EVN raised the average retail electricity price to 1,920.37 dong/kWh (8¢/kWh) from D1,864.44/kWh, excluding value added tax, from 4 May. Domestic coal reserves and supplies are limited, partly causing cash-strapped power plants to run at lower capacities and crimping their ability to fully meet peak demand.
Power consumption in Vietnam reached 43.3GW in May, the highest since the beginning of this year. It was up by 9.1pc from May last year. Power demand is expected to rise further during the drier months of June-July, the utility said.
Electricity-saving measures
EVN has issued an advisory to local authorities to ensure economical and efficient use of electricity.
Schools, hospitals and non-business and administrative units are asked to reduce monthly electricity consumption by 5-10pc, while public lighting units are advised to cut electricity consumption by 50pc from a year earlier. EVN has advised business establishments including restaurants, hotels and office complexes to cut 50pc of their outdoor advertising lighting capacity at night.
EVN has also asked industrial units and large electricity consumers to implement voluntary load adjustment to reduce electricity consumption. It has asked households to reduce consumption and advised them to not set air-conditioner temperatures below 26°C.