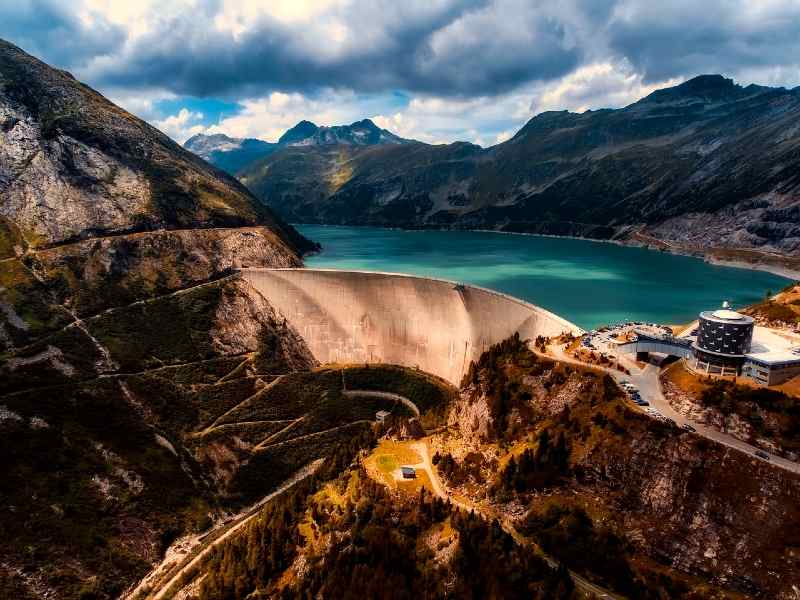 Image by David Mark from Pixabay
US power prices have been lower in 2023 than 2022 due to lower natural gas prices and modest power demand, and it will be important to watch coal-fired power plant retirements and hydropower capacity in the western US going forward, said S&P Global Commodity Insights power market analysts.
Gas prices in April were down about 60% from December of last year, said Etienne Gabel, research and analysis director at S&P Global. It will be important to watch how gas supply and demand will evolve, how gas prices evolve, how electricity demand evolves, how this will affect the power supply mix, and ultimately how these factors will impact power prices, he said.
In April, power demand was down roughly 1%, said Shayne Willett, a power market analyst with S&P Global. "We've seen wholesale power prices, both peak and off-peak, suppressed largely due to the natural gas environment, but we also have supplemental factors like increased renewables buildout and the hydropower situation," he said.2023 has successfully concluded to encourage innovative drug development by promoting global cooperation
The 25th International Symposium on Radiopharmaceutical Sciences (iSRS 2023) was held in Honolulu, Hawaii from May 22 to 26, 2023. In the symposium, experts shared the latest R&D trend of radiopharmaceuticals. The hot topics include New Trends in Radiofluorinations, Artificial Intelligence in Chemistry/Radiochemistry, and Efficient Recipes for the Development of Theranostic Radiopharmaceuticals, etc.
In recent years, with more radiopharmaceuticals put into use, such as Pluvicto (177Lu vipivotide tetraxetan) developed by Novartis, help more patients get new treatment opportunities. Major investment institutions also pay more attention to this field. Integrated diagnosis, treatment and targeted radioligand therapy have become the focus of research and development. At the same time, more enterprises choose the win-win cooperation and joint development. Investment in the research and development of radiopharmaceuticals has entered a rapid growth channel, which indicates that in the near future, the market size of radiopharmaceuticals will expand rapidly. It is expected that the global market size of radiopharmaceuticals will reach $30-40 billion by 2030 (of which the market size of therapeutic radiopharmaceuticals will reach about $24 billion).
In such a booming market, United Well, as the pioneer provider of innovation products in isotopes and radiopharmaceuticals field, will closely follow up the discipline development frontier.
At this symposium, United Well not only brought complete nuclear medicine solutions, including "medical isotopes, radiopharmaceuticals, radioisotope technology and services, clinical and transformation". United Well also demonstrated the company's distinguished capabilities in the field of professional research and development and global supply chain. We are committed to achieve all-round empowerment through global cooperation to facilitate the development of innovative drugs and finally benefit more patients.
The western US has seen well above-average precipitation so far this year, with California seeing snow levels at 235% above normal. That is expected to lead to a spike in hydropower generation this summer to levels not seen since August 2019, given extreme drought conditions that hit the region in recent years, Willett said. The increased hydropower generation is likely to come at the expense of gas-fired generation, and the region is experiencing an early-season heat wave, which has accelerated snow melt, thus affecting hydropower output, he said.
In April, hydropower accounted for less than 50% of total Pacific Northwest power generation, which was uncommonly low but, as of May 24, hydropower output had tripled from those levels, Willett said.
Over a decade ago, coal accounted for 131 average GW, or nearly 34%, of total power generation, and in April 2023 coal generated an average of 59GW, accounting for only 14% of total generation, Willett said. By May 2027, analysts expect coal-fired power generation to drop to 37 average GW.
"We expect over 40GW of coal capacity to retire between now and 2027, with the Mid-Continent region leading the way with over 17GW," Willett said, adding that as of 2023, the coal fleet stands at over 260GW.
As gas production growth outpaces demand, analysts expect the market to be well-supplied, with production averaging about 3.6 Bcf/d while demand is expected to grow at around 1.3 Bcf/d.