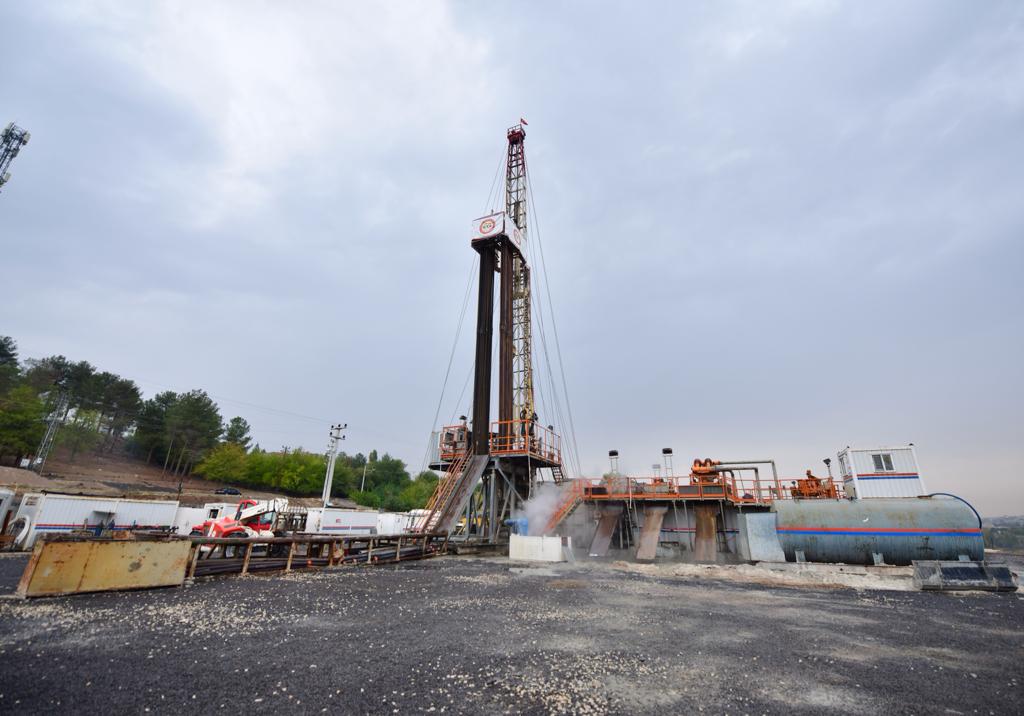 MTA drilling rig (source: MTA) Note: Image not related to news.
Geothermal fluid at temperatures of up to 65 degrees Celsius and flowrates between 30 to 35 L/sec have been tapped by drilling operations in the Bigadic Municipality in Balikesir Province, Türkiye. With these results, the plan is to proceed with the establishment of the Bigadic Geothermal-Sourced Agriculture-Based Specialized Organized Industrial Zone (TDIOSB).
The drilling work has been carried out by the General Directorate of Mineral Research (MTA), the General Directorate of Eti Maden Operations, and the Bigadic Municipality. Plans for geothermal resource exploration in Bigadic were first reported more than a month ago.
The TDIOSB is planned to be established within the 3000-decare section of the National Park in Bigadic District.
"We are not only thinking about the present of our district but also 45-50 years from now. We have become a town that achieves its goals with each passing day. On the one hand, we complete the ongoing projects, on the other hand, we implement our new projects. Thanks to our the Minister of Energy and Natural Resources, the Governor of Bal?kesir, and those who contributed," said Bigadic Mayor ?smail Avcu about the geothermal exploration project.