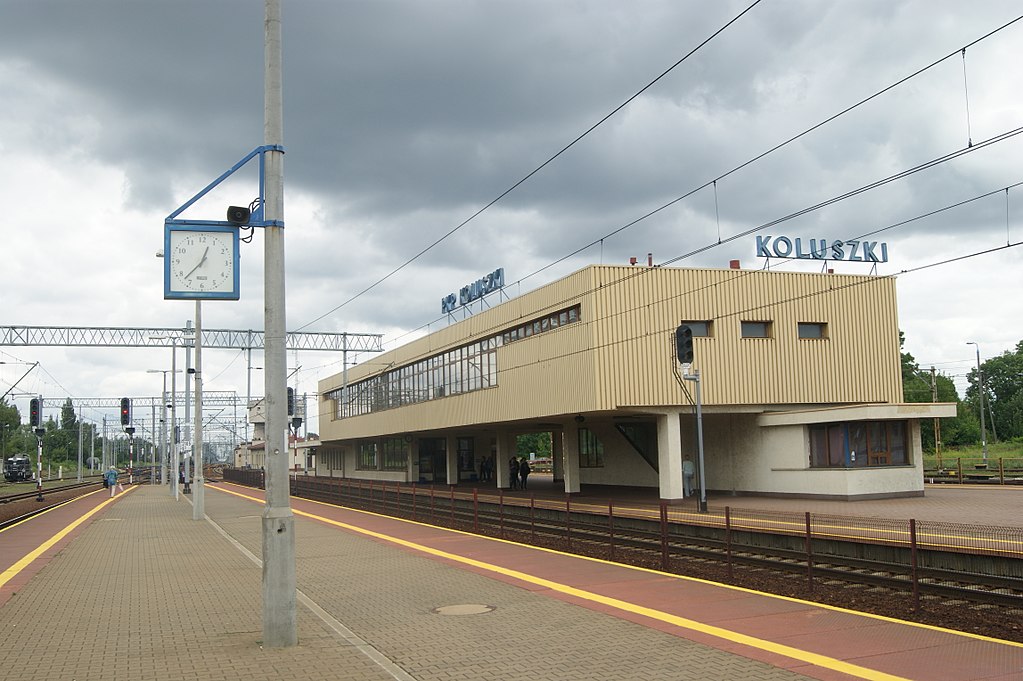 Train station in Koluskzi, Poland (source: Stevenlodz, CC BY-SA 4.0, via Wikimedia Commons)
The town of Koluszki in Lodz Voivodeship of Poland is currently considering the use of potential geothermal resources either to put up a thermal bath facility or a district heating system. To this end, a team of experts from Iceland will be visiting the commune to assess the geothermal potential of the area.
The potential geothermal resource in Koluszki had already been identified by the Polish Geological Survey following a preliminary assessment done in January of this year. The Polish Geological Survey recommended further investment steps for the region, while also recognizing that there remains a significant risk of failure for the project.
The geothermal resource has an expected temperature of 42 degrees Celsius at a planned depth of 1.6 kilometers.. The authorities of Koluszki would like to use the thermal water for district heating. Another possibility being explored is balneotherapy, or to simply put up thermal baths similar to those found in the spa town of Uniejow.
Mateusz Karwowski, Director of the Investment and Economic Development Department of the Municipal Office in Koluszki, stated that there are plans to commence drilling this year if they can secure the PLN 15 million budget.
Several geothermal heating projects at different development stages are progressing across Poland. Earlier this year, the town of Wolomin in Wolomin County announced the start of drilling a geothermal exploratory well. Similar projects are happening in Jasienica and Gniezno as part of the funding provided by the National Fund for Environmental Protection and Water Management.