SSE Renewables has unveiled plans to convert its 152.5 MW Sloy Power Station, the largest conventional hydro power plant in Britain, into a pumped storage hydro facility.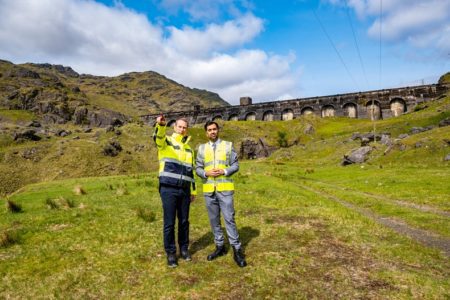 SSE Renewables said this plan is intended to bolster energy security and help provide the large-scale and flexible renewable energy back-up needed in a future UK net zero power system.
As Britain transitions to a net zero power system, the development of additional pumped storage projects will be crucial for energy security back-up and for balancing a renewables-led energy system during periods when the wind doesn't blow and the sun doesn't shine, SSE Renewables said.
The converted Sloy scheme will be capable of delivering up to 25 GWh of long-duration electricity storage capacity. It could provide firm, flexible renewable energy for up to 160 hours non-stop, enough to power around 90,000 homes for up to one week.
SSE's announcement comes as the company awaits the UK Government's decision on how it intends to support the deployment of long-duration electricity storage, as set out in last year's 'British Energy Security Strategy.'
"In converting our existing Sloy conventional hydro power plant to a pumped hydro storage facility, we can provide the additional large-scale, long-duration electricity storage we need as part of the country's future energy mix," said Finlay McCutcheon, Director of Onshore Europe, SSE Renewables. "The development of pumping capability at Sloy also complements our development plans for our other pumped hydro storage project at Coire Glas. Taken together and if approved for delivery, Coire Glas and Sloy can treble Britain's current flexible electricity storage capacity. That's why it's crucial the UK Government urgently confirms its intention on exactly how they will help facilitate the deployment of pumped hydro storage projects as part of our future energy mix."