Sour crude oil supplies for US Gulf Coast oil refiners will be squeezed in coming weeks, market participants said, as global demand rises following this month's Opec+ production cut.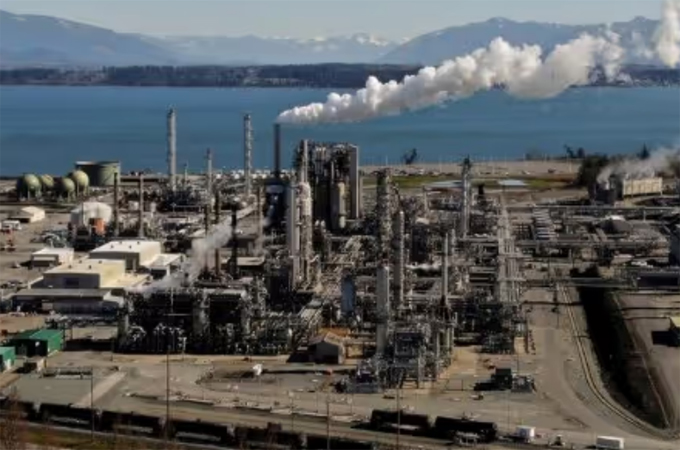 The oil producing group's 1.16 million barrel per day cut will reduce stocks of sour crudes as US oil refiners ramp up purchases for summer driving season. Shell Plc's shut-in of its 375,000-bpd Zydeco line in the Gulf of Mexico last month because of a leak also reduced supplies, traders and analysts said.
Cash prices for Mars Sour, a key sour grade, have climbed recently, firming on Tuesday to a $1.60 premium to US crude futures, the strongest since September 2020, traders said.
"We see sour demand being quite strong globally," said Jenna Delaney, head of North American crude at consultancy Energy Aspects. New refinery capacity coming online east of the Suez Canal also will increase the call for sour barrels "for the remainder of the year," Delaney added.
A lot of refiners in the US Gulf Coast are configured to process the high sulfur crude, and are currently pulling in minimal sour barrels from the Middle East, instead ramping up Venezuelan crude imports, said Matt Smith, lead oil analyst for the Americas at Kpler.
"Middle East barrels are priced so high as to deter any additional buying from US Gulf Coast refiners, leaving them to search for sour seaborne barrels from predominantly Latin America," Smith said.
Meanwhile, exports of popular US and Canadian sour grades ramped up in March, mainly as Chinese refiners snapped up the barrels, Kpler data showed.
Top US refiners Valero Energy and Marathon Petroleum as well as BP Whiting refinery in the Midwest are top buyers of sour crude, said Hillary Stevenson, a senior director at IIR Energy.
In April, Chevron exported 140,876 barrels per day of Venezuela's heavy and sour oil, according to data from Refinitiv Eikon and PDVSA, under a US license allowing the first imports in four years.
"Our view is that more Chevron production from that region (Venezuela) will make its way into the Gulf," Gary Simmons, Valero Energy's chief commercial officer, said recently.
An expected rise in Canadian production could add sour barrels to the market and ease premiums, refining executives said. But the expansion of the Trans Mountain pipeline next year will redirect more Canadian oil to the Pacific coast, instead of the US Gulf Coast, Kpler's Smith said. -Reuters