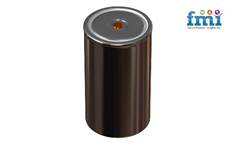 The global silicon anode battery market is anticipated at US$ 2.3 billion in 2022. The sector is gaining pace as companies provide technologically improved silicon anode batteries that are cost-effective & high storage capacity. The market is estimated to garner US$ 131.6 billion in 2033, recording a CAGR of 47.5% from 2023 to 2033. The market is likely to secure US$ 2.7 billion in 2023.
Key Factors Shaping the Demand Outlook of the Silicon Anode Battery Industry:
· Increasing demand for silicon anode batteries in developing nations like India & China
· Increasing demand for electric vehicles globally
· The rapidly growing consumer electronics industry
· Advancements in battery technology, particularly in the design and manufacture of silicon anode batteries.
Opportunities in the Silicon Anode Battery Industry:
· Growing demand for silicon anode batteries in the automotive sector
· Opportunities for research and development to improve efficiency and affordability
· Increased use of cost-effective manufacturing techniques and advanced raw material
· Advances in electrical & electronic devices
Which Drivers Underpin Silicon Anode Battery Industry Expansion?
Advances in Battery Technology to Propel the Growth of the Market During the Forecast Period.
Battery technologies are important for delivering advanced performance in a wide range of applications including electric vehicles, consumer electronics, renewable energy, and industrial machinery. As battery applications are growing it has become a priority for lay players to build their position in the market.
Designers are keen on experimenting with new types of negative energy battery material which will act as a better substitute for graphite anodes. Various anode chemistry is in action such as silicon lithium and silicon anode graphite. A large number of next-generation technologies are under development which has the capability to serve large potential markets.
Growing Research & Development Activity Enabling the Market Growth
Some of the leading players are investing in research & development activities to gain a competitive advantage. The product development strategies & and product positions are adopted by suppliers to establish a stronger foothold in the market.
The key players in the silicon anode battery market are actively engaged in various forms of partnership ranging from partnering with battery suppliers, chemical manufacturers, material suppliers, and technical service providers. All these partnerships create new avenues for product development.
Country-wise Insights
Why is the Demand Rising in the United States Silicon Anode Battery Market?
The Presence of Leading Market Players to Boost the Growth of the Silicon Anode Battery Market in the United States
The global silicon anode battery market is expected to be dominated by North America. The market is anticipated to expand at a CAGR of 40.3% over the forecast period. The United States remains one of the lucrative markets for silicon anode batteries throughout the forecast period.
The growth of the market is attributed to the presence of some of the leading market players such as Amprius Inc, and Enevate Corporation among others. Among them, the companies are compressively engaged in patent filling and product development. The United States Department of Energy (DOE) Small Business Innovation and Research (SBIR) also pushing forward silicon anode market participants.
The Start-Up Ecosystem: How Key Players in Silicon Anode Battery Market Are Opening Frontiers for Future Growth?
New players in the silicon anodes battery market such as Leydenjar, Silib, and Ecellix among others, are adopting various marketing strategies such as new product launches, geographical expansion, mergers and acquisitions, partnerships, and collaboration to identify the interest of potential buyers and create a larger customer base. For instance
Founded in 2016 - Leydenjar is the provider of silicon anode technology for lithium-ion batteries. The platform develops pure Silicon anodes that are claimed to generate up to 50 percent more energy density in Li-ion battery cells. The company is currently optimizing the commercial thickness of the anode and fit with the best electrolyte, and proving their technology in pouch cells with 100 cycles.
Founded in 2018- Silib is the provider of silicon anode for lithium batteries. It provides a silicon anode for lithium batteries and has high capacity and ultra-thin durability. It provides silicon anode with a low-cost manufacturing process without using catalysts and silicon alloys
Founded in 2018- Ecellix is a silicon-based anode technology provider of lithium batteries. Claims to improve the charging and life of a battery
Who are the Leading Players in the Silicon Anode Battery Market?
Prominent players in the silicon anode battery market are Amprius Inc, Nexion Ltd, Enovix Corporation, Enevate Corporation, Nanograf Corp, Sila Nanotechnologies Inc, Boston Power Inc, XG Sciences Inc, Eocell Inc, Nanotech Instruments Inc, Zenlab Energy Inc. among others.
Leading players operating in the global silicon anode battery market are focusing on intensive research and development for launching innovative products and services in the market.
Product innovation is the key strategy adopted by market players. Brand consciousness and aggressive marketing by top players however make it challenging for new entrants in this market.
The market players are also emphasizing offering silicon anode battery with high reliability and high performance. The market is benefiting from partnerships with a high focus on innovation.
In November 2021- Panasonic Corporation, Toyota Motor Corporation and Nexeon, the company developing advanced silicon materials for next-generation lithium-ion batteries, have agreed to extend their funded joint development agreement (JDA). The partners will focus their work on the commercialization of e-mobility applications of lithium-ion batteries.
In May 2022 - Sila, a next-generation battery materials company, today announced the purchase of a facility with more than 600,000 square feet of space located in Moses Lake, WA to be used to manufacture Sila's breakthrough lithium-ion anode materials at automotive volumes and quality. Powered with hydropower, the facility is located on 160 acres of land close to rail lines for convenient and efficient shipping.
In February 2021- Zenlabs Energy, an advanced lithium-ion cell company, announced that Idaho National Laboratory (INL) has successfully tested over 1,000 charge-discharge cycles from their high-energy Silicon anode pouch cells. Zenlabs is the recipient of $4.8 million, 50% cost share development contract from the United States Advanced Battery Consortium LLC (USABC) to develop low-cost, fast-charge electric vehicle (EV) batteries