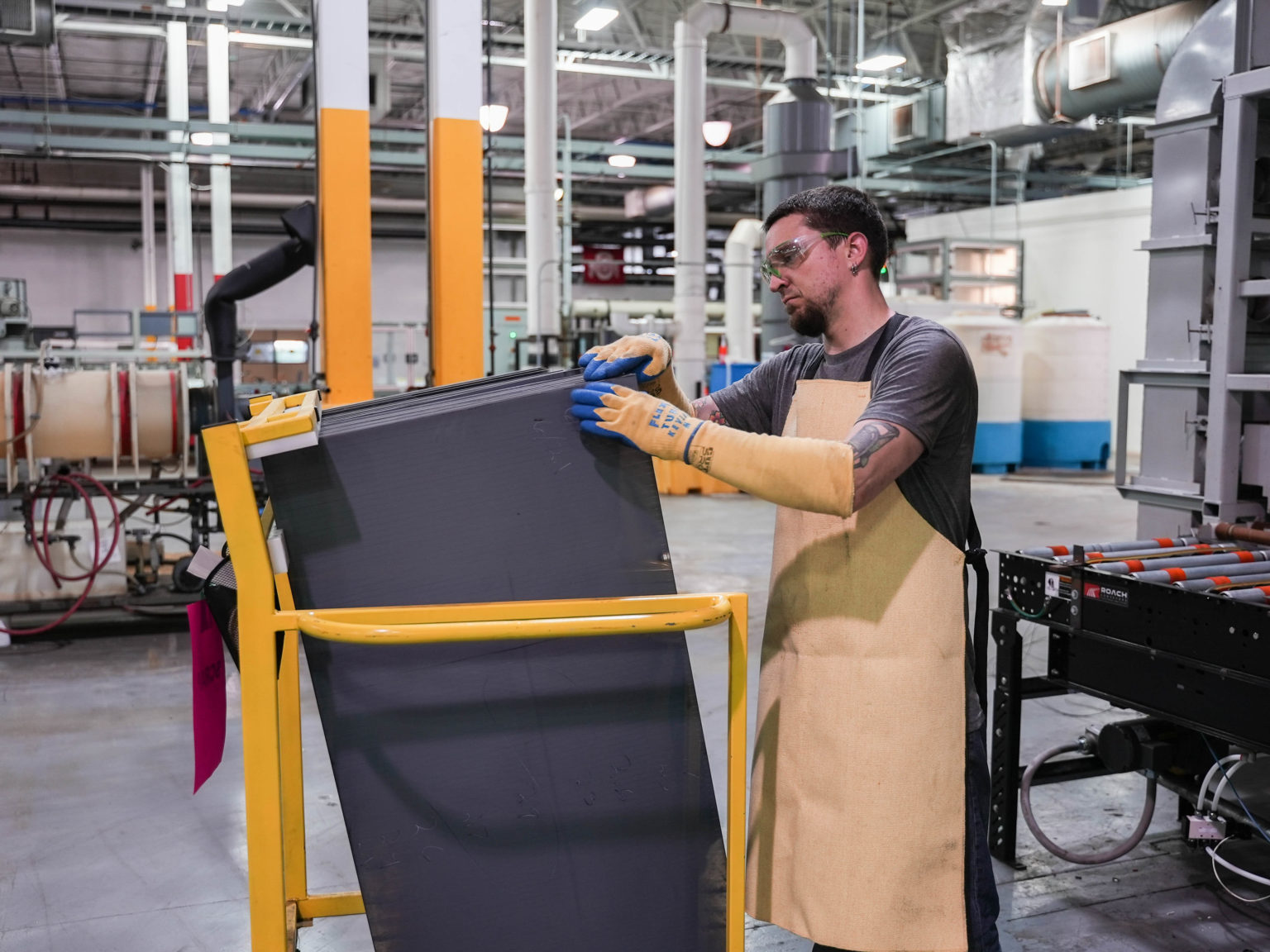 Inside Toledo Solar's manufacturing plant, where the company produce cadmium telluride thin-film solar modules.(Courtesy: Toledo Solar)
Ramping up U.S. solar manufacturing and reshoring production from Southeast Asia could help secure fragile supply chains and support job growth.
And it could be a big win for the climate, too.
A recent study published in Nature found that reshoring all silicon photovoltaic manufacturing to the U.S. by 2035 would reduce estimated greenhouse gas emissions by 30% and energy consumption by 13%, compared to 2020 levels.
"Reshored c-Si PV manufacturing tackles logistic challenges, but whether it directly reduces GHG emissions and energy use has not yet been discovered based on quantitative analysis," the authors, Haoyue Liang and Fenggi You, wrote. "Exploring the climate change and energy impacts help us understand if reshored manufacturing aligns with the (Paris Climate Agreement)."
Incentives for domestic manufacturing in the Inflation Reduction Act present a unique opportunity for the U.S. solar market to reshore production capacity from Southeast Asia, which accounts for the majority of supply today.
Geopolitical tension further encourages the shift, as the U.S. Commerce Department considers whether to issue new tariffs on Southeast Asian manufacturers as part of the Auxin Solar tariff petition.
The climate benefits of reshoring solar manufacturing are largely linked to increasing clean power generation in the U.S., which the report said is expected to grow 470-520% by 2050, compared to 2010 levels.