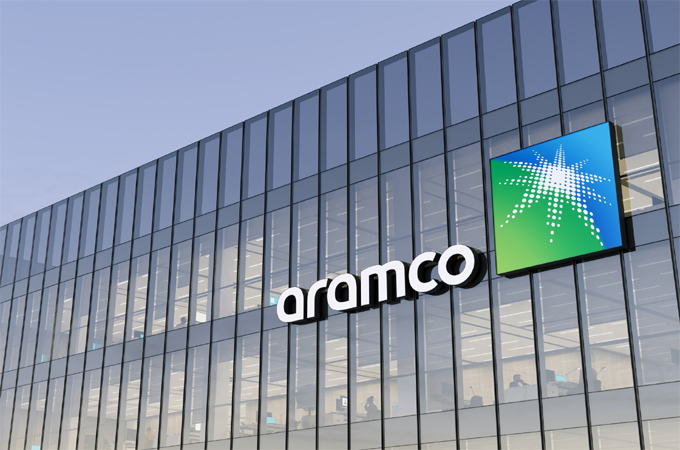 Saudi Arabian oil giant Aramco is in a "listening phase" on proposals from refining giant Sinopec and French oil major TotalEnergies for a slice of a shale gas development project worth about $10 billion, two sources with knowledge of the matter said.
Sinopec and TotalEnergies are in separate discussions to invest in the Jafurah development in Saudi Arabia, the sources said, adding the talks were not active but Aramco was hearing what the two firms had to propose after formal expressions of interest took place in early 2022.
One of the sources added that while last year's pitches focused on upstream development of the field, Aramco is now instead seeking international help for developing the downstream side of the project — though so far talks do not include construction of liquefied natural gas (LNG) export terminals.
Aramco and Sinopec did not immediately respond to Reuters requests for comment. TotalEnergies declined to comment. "We don't comment on market rumors," a company spokesperson said.
Bloomberg News earlier reported that active talks for a deal were taking place, citing people familiar with the matter, and that plans may include construction of LNG export facilities.
Jafurah is the largest shale gas development outside the US, with reserves estimated at 200 trillion cubic feet of raw gas.
Thanks to a fracking method the company developed using seawater from the nearby Gulf coast, Saudi Aramco has said it expects the field to produce about 2 billion cubic feet of gas per day by 2030, at a total cost of $24 billion.
In late 2021 the company said it had already signed agreements worth $10 billion for the field's development. The kingdom's energy ministry added at the time that it anticipated paying between $1.3-$1.6 billion for its part.
Saudi Arabia, the world's top crude oil exporter, has been battling for market share with rapidly expanding shale oil producers in the US, which in just a decade have developed capacity to pump millions of barrels per day of oil from rock formations previously too costly to tap.
Initial plans had been for Jafurah gas to satisfy domestic demand as a priority, potentially freeing up some 800,000 barrels per day of crude and fuel for export that would have normally been burned at home for electricity.
But Aramco CEO Amin Nasser has also mulled using Jafurah to position itself as a major gas exporter, making use of existing pipelines to nearby countries rather than developing costly LNG terminals. -Reuters