Shuttle tanker owner and operator KNOT Offshore Partners LP announced that Gary Chapman, KNOP's CEO, and CFO, has given notice that he intends to resign from his roles at the partnership in order to pursue an opportunity outside of the shuttle tanker sector.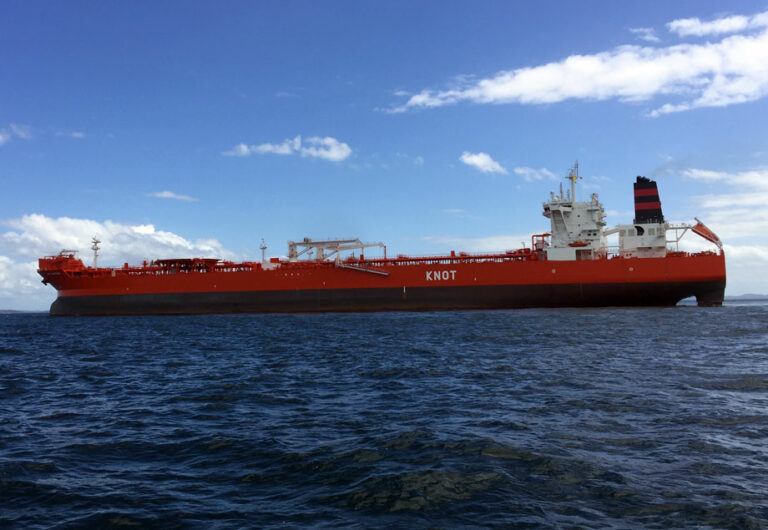 Lena Knutsen shuttle tanker (for illustration purposes); Source; Knutsen NYK Offshore Tankers (KNOT)
The company added that Chapman will remain available to assist the partnership in his current roles for up to six months in order to provide the company with time to find and appoint a suitable successor and to ensure a smooth transition.
"On the behalf of our board, I would like to thank Gary for his significant contribution to KNOP and for providing leadership and clarity through a challenging transitional period for the Partnership and the shuttle tanker industry. We appreciate that he will continue to provide us with stability and leadership as we seek to find and appoint a suitable successor," Trygve Seglem, Chairman of KNOP's Board of Directors, said.
KNOP owns, operates and acquires shuttle tankers primarily under long-term charters in the offshore oil production regions of the North Sea and Brazil. For the full year 2022, the company reported a net income of $45.3 million, compared to $20.9 million in 2021.
The shipowner said that the shuttle tanker market has maintained its recent trends, with increasing firmness in the charter market in Brazil, while slower-than-expected development of new production capacity in the North Sea continues to create an oversupply of shuttle tanker capacity in that region.
Overall, however, with multi-year forward visibility on large-scale FPSO ordering and commencement of operations in both key regions the company expects its position to improve in the mid-term. Moreover, with a very limited shuttle tanker orderbook, Knot Offshore Partners believes that shuttle tanker demand growth will outpace supply over the next few years.
The partnership has a fleet of eighteen vessels with an average age of 8.7 years.