France-based Luciole & Basilic has developed a tracking system that can be manually oriented according to the zenith every 15 days. The startup recently introduced the first prototype and is now looking for distributors.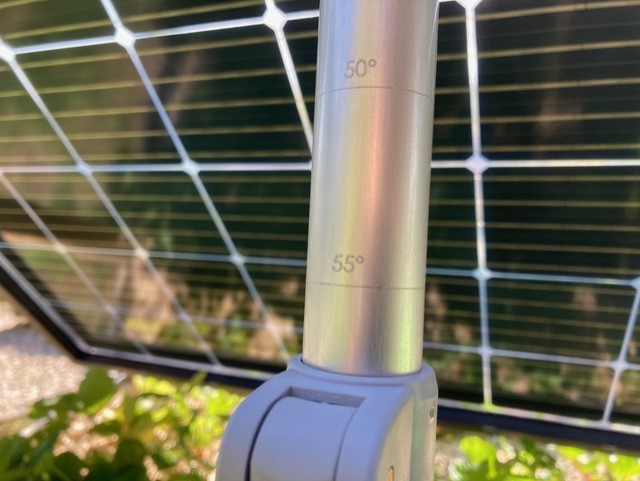 French startup Luciole & Basilic has developed a tracker for residential PV installation that can reportedly offer a 12% higher energy yield.
"The principle is simple," the company's founder, Nicolas Ditleblanc, told pv magazine France. "We have developed an adjustable fixing system associated with an application, called Zenitrack, which indicates the optimal angle of inclination of the solar panel facing the zenith throughout the year."
PV system owners can slightly modify the angle of their solar panels every two weeks, so that it always faces the sun. They can move the structure manually by using a telescopic rod.
"We have utilized the function of a power grip, which is a handle used in sailing to precisely adjust the length of a telescopic tube," said the inventor. "Thanks to a graduation system, the user can modify the inclination of his solar panel, between 15 degrees and 80 degrees, to follow the zenith."
Ditleblanc claims that the system can increase the electricity yield of solar panels by 12% over the course of a year.
"We compared a 1 kW system on a fixed roof oriented at 30 degrees and a 1 kW Zenitrack system placed on the ground in a garden," he explained. "During the summer months, the difference is minimal, but during the winter months – when production is low and the household's electricity consumption is at its maximum – our adjustable device allows gains of 30% to 50% compared to a fixed installation."
The system can be used with any solar panel up to 1.20 meters wide. Production of the first prototypes has already begun.
"Our structure is aimed at small residential self-consumption, with one, two or even three panels and we would like to sell it below €170 ($186) including taxes," said Ditleblanc. "We are currently looking for distributors across Europe."