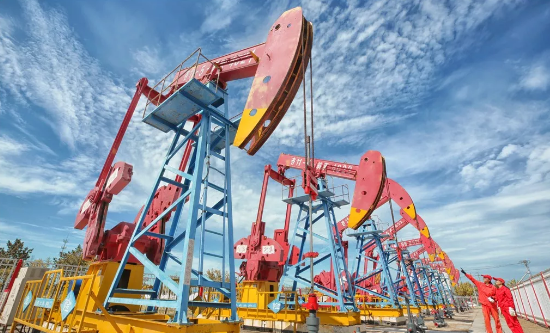 Daqing Oilfield, China's largest onshore oilfield, has produced over 2.5 billion tonnes of crude oil as of Sunday, said the oilfield, a subsidiary of the China National Petroleum Corporation.
The oilfield, discovered in 1959, accounts for 36 percent of China's total domestic onshore crude oil production.
Over the past six decades, Daqing Oilfield has maintained stable oil production, and once produced more than 50 million tonnes of crude oil annually for 27 consecutive years. In recent years, its annual oil and gas production has stood above 40 million tonnes of oil equivalent.
Daqing Oilfield is one of China's largest oil production bases. Located in the northeastern province of Heilongjiang, the oilfield has made a significant contribution to China's modern petroleum industry.