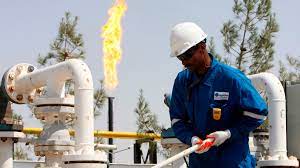 Turkey has formally told the Iraqi federal government that it has stopped pumping crude from the Iraqi Kurdistan region for loading at the Turkish port of Ceyhan, a source with knowledge of the matter tells Argus.
The move comes after Baghdad was informed late on Friday that an international arbitration court had ruled in its favour in a long-running case against it had brought against Ankara over Kurdish crude exports.
Turkey's state-owned Botas informed Baghdad that pumping operations were suspended at around 12:30 local time on Saturday at pumping station 3 (PS3) on the Turkish side of the pipeline, the source said. Turkey also said following Friday's ruling that it would not allow shipments carrying crude from Iraqi Kurdistan to leave Ceyhan without Baghdad's consent.
The case at the International Chamber of Commerce's (ICC) International Court of Arbitration in Paris had been ongoing for close to nine years, and centred on Iraq's claim that Turkey had violated a 1973 pipeline transit agreement by allowing crude exports from the Kurdistan region in northern Iraq without Baghdad's consent.
The semiautonomous Kurdistan Regional Government (KRG) in 2014 connected its oil fields to the Turkish border crossing at Fishkabour by tapping into the existing pipeline that had previously delivered crude from Iraq's northern Kirkuk oil field to Ceyhan.
Iraqi Kurdistan depends on the link through Turkey to export its crude oil, and the Paris court ruling will further tighten the noose on the KRG as it continues to negotiate with Baghdad over an authoritative legal framework for the country's oil sector. The government of Iraqi Prime Minister Mohammed Shia al-Sudani and the KRG have held several rounds of talks but have yet to reach an agreement on the framework.
But this latest ruling, coupled with a February 2022 ruling by Iraq's federal court declaring the KRG's oil and gas legislation "unconstitutional," should give Baghdad the upper hand in future talks. The 2022 federal court ruling also invalidated the KRG's contracts with foreign oil firms.
Baghdad has been trying to bring Kurdistan's energy assets under its control, with the federal oil ministry saying last year that US companies were already in the process of liquidating and exiting tenders and contracts in the Kurdistan region to comply with the ruling.