Höegh LNG, an owner and operator of floating LNG import terminals (FSRUs) and LNG carriers, has completed the acquisition of the 2013-built LNG carrier from Cool Company (CoolCo).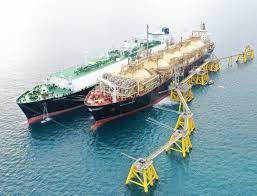 Under the deal signed in February 2023, Höegh LNG agreed to purchase CoolCo's Golar Seal, an LNG carrier with 160,000 cbm capacity, for $184.3 million.
The company said it completed the acquisition on 23 March and renamed the vessel to Hoegh Gandria.
As disclosed previously, Höegh LNG intends to employ the vessel in the carrier market on a term time charter. The new addition to the company's fleet is also expected to provide flexibility for pursuing FSRU conversion opportunities.
The company recently signed a new loan facility agreement with a group of banks to refinance two FSRUs employed on long-term contracts in Germany.
One of the FSRUs, Höegh Gannet, was a part of the first LPG unloading operation at the Elbehafen LNG terminal in Brunsbüttel where Höegh LNG and its partners received the first-ever LPG cargo across the deck of the FSRU when the vessel Hourai Maru came alongside the Höegh Gannet at 07:00 on 18 March and completed the cargo operation and departed at 13:00 on 20 March.