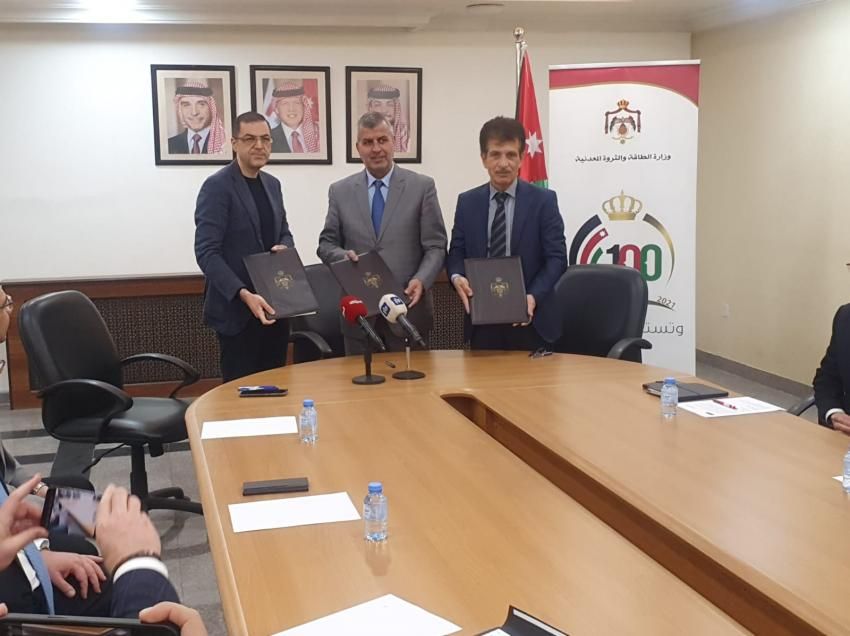 Signing of MOU between the Ministry of Energy of Jordan and Harmony Investment Company (source: Harmony Investment Company via Linkedin)
The Ministry of Energy and Mineral Resources of Jordan has signed a Memorandum of Understanding with the Harmony Investment Company (Harmony) for a feasibility study of geothermal utilization in the Risha Gas Field for power generation and use in industrial operations.
At the signing ceremony, Energy Minister Saleh Kharabsheh said that the MOU allows Harmony to assess the viability of producing geothermal energy from non-producing and unused gas wells in the Risha field. These wells reach depths with high underground temperatures (~ 120 degrees Celsius) and thermal gradients of up to 0.055 degrees Celsius per meter.
The Minister also stressed that global expertise may be involved in the technical, financial, and administrative aspects of the planned study. For his part, National Petroleum Corporation (NPC) Director-General Mohammed Khasawneh mentioned that the NPC will cooperate with Harmony for geothermal exploration.
Khalil Abu Al-Rubb, CEO of Harmony, stated that the project aims to generate geothermal power using a closed-loop system. Founded in 2001, Harmony invests in firms that bring science-based applications to industrial businesses focusing on infrastructure, chemicals, agriculture, environmental, and water solutions.