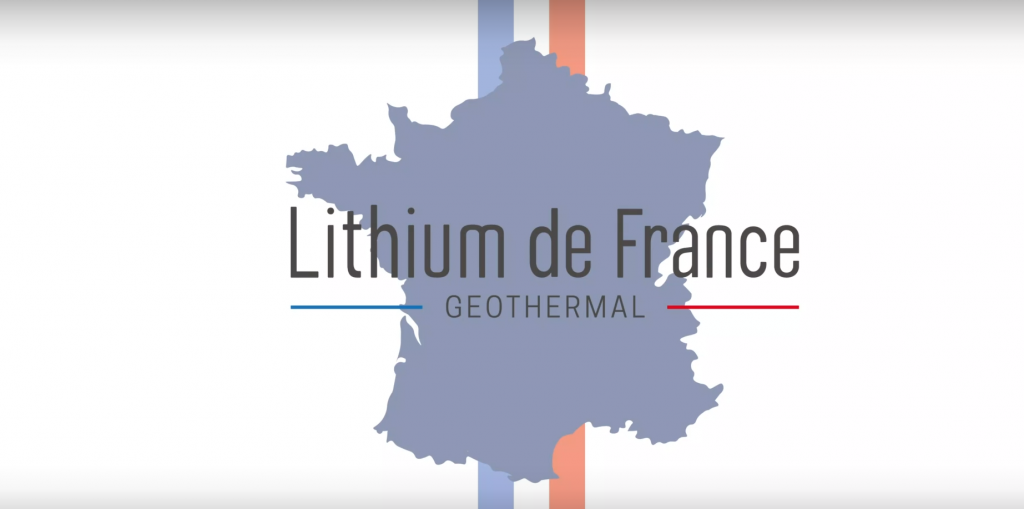 Lithium de France Geothermie + Lithium (source: video screenshot, Lithium de France)
Lithium de France, a pioneer in geothermal heat and lithium headquartered in Bischwiller in Northern Alsace, France, has successfully finalized its Series B for an amount of 44 million. This follows a previously reported Series A funding round that will finance the company's work on extracting lithium from geothermal brine.
The capital increase will be subscribed by its main shareholders, first and foremost its founder, the French energy company specializing in geothermal energy, Arverne Group (1), Equinor Ventures (2) and by a new investor, Hydro (3).
Equinor, Norwegian energy leader, which had participated via Equinor Ventures in the series A in November 2021 renews its confidence in the project and reinvests, is joined by Hydro, industrial leader in energy and aluminum.
This operation brings the total funds raised in less than 18 months by Lithium de France to EUR 52 million. The French group Arverne remains the majority shareholder of Lithium de France, which allows it to remain sovereign and independent.
"This capital financing operation constitutes a decisive and structuring step for the development of Lithium de France. Its economic model aims to contribute to the energy transition, through the supply of heat to communities and geothermal lithium, particularly to the automotive sector. We are delighted with the confidence placed in us by Hydro and the renewed support of Equinor Ventures," says Pierre Brossollet, President of Lithium de France
"The geothermal waters of the French subsoil constitute a clean and inexhaustible resource of heat for local use, and allow the extraction of lithium, the potential of which is known in the Bas Rhin and the importance of the needs in France and throughout the Europe" emphasizes Guillaume Borrel, Managing Director of Lithium de France
After carrying out its first exploration operations during the second half of 2022, Lithium de France continues to invest and structure its capacity to produce heat and geothermal lithium.