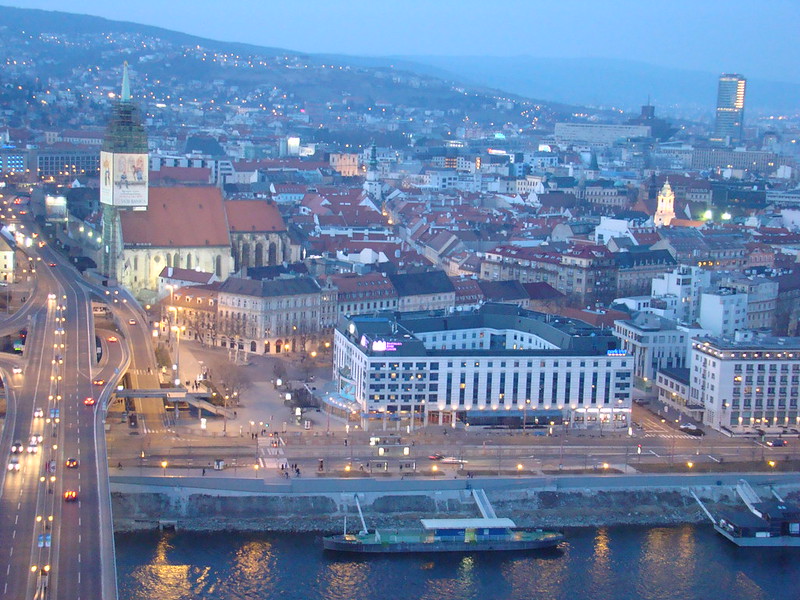 Bratislava, Slovakia (source: Daniel Thornton / flickr, Creative Commons)
In Slovakia, a proposed law by MPs Karol Galek and Tomas Sudik seeks to amend the existing "Act on Heating" to encourage the use of renewable heat sources, including geothermal energy. The bill has already passed the first reading. If members of the parliament approve the amendment, it could be in force by the 1st of May 2023.
The amendment aims to simplify the construction of heating infrastructure that taps into renewable heat sources. When permitting the construction of new heating systems, the municipality or economic department will assess whether the new source will reduce consumption from central heating, which uses 65% renewable sources. If this is the case, then neither the ministry nor the municipality will be able to issue a certificate.
This law will create pre-requisites for the higher representation of geothermal energy, biogas, or biomethane in the central heat supply or in decentralized boiler houses. According to the proposal, any proposed new heat source must not result in the increased emission of greenhouse gases and other pollutants into the air.
Towards long-term goals
Juraj Melichár from the environmental organization Priatelia Zeme-CEP claims that the proposed law can have more ambitious, long-term goals. ""We cannot consider as a target state the heat supply of unrenovated buildings through distribution systems that are not modernized, where the fuel can be 65 percent to 75 percent biomass and 25 percent or up to 35 percent fossil gas."
Thus, the law can give way to the integration of low-temperature heating systems with the modernization of heating systems and the renovation of old buildings. With modern systems, the reduced heat consumption will make it possible to replace gas, coal, or even biomass with geothermal energy, heat pumps, and solar systems.
The amendment can also help in planning district heating systems. For instance, cities like Bratislava and Kosice can develop their own concepts and detailed plans for the further development of their local heating industries. The goal of the proposal is to increase public control of pricing by heat suppliers and allow municipalities and cities to participate in price procedures.
"The importance of effective public control by elected representatives of citizens at the municipal level increases in times of crisis and in a situation when a significant part of the final prices is subsidized from public sources," stated by the explanatory report to the amendment.