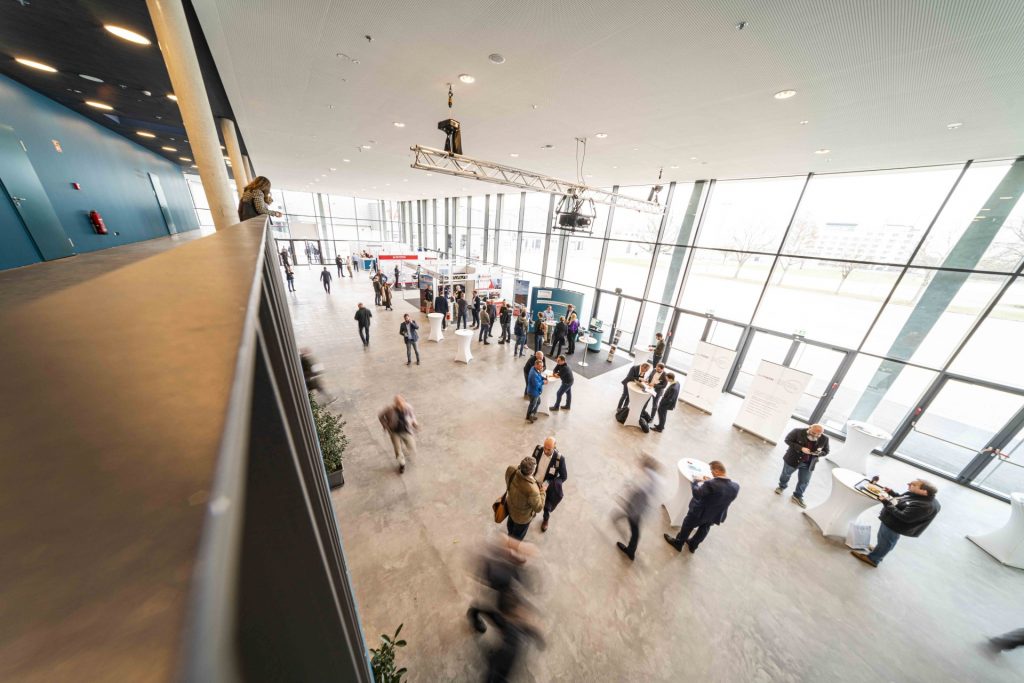 GeoTHERM 2023 event photo (source: GeoTHERM)
A total of 4,982 visitors took part in this year's GeoTHERM, held on March 2 to 3, 2023 in Offenburg, Germany. This corresponds to a 41% increase in visitors compared to the previous year, indicative of the increased need for exchange, networking, and cooperation in the geothermal industry.
At the beginning of GeoTHERM, State Secretary Dr. Andre Baumann said that geothermal energy must take its place as the third pillar alongside wind power and photovoltaics. The industry is undergoing a tremendous transformation towards widespread use of the application.
In Germany, around 600 TWh of energy can be provided annually with the help of near-surface geothermal energy and around 300 TWh with deep geothermal energy. The geothermal form of energy is base load capable and is therefore available at any time, regardless of the weather.
"The need for exchange, networking and cooperation in the industry is correspondingly high at the moment in order to make a joint contribution," said Sandra Kircher, head of the trade fair, summing up the two days.
"The awakening of the industry was clearly noticeable. And we are very proud that we were able to make further contacts possible for our 160 exhibitors with a 41% increase in visitors," emphasizes project manager Gabriele Weislogel. A total of 4,982 visitors (previous year 3,537) took part in this year's GeoTHERM.
GeoTHERM has always picked up on current developments in the industry and created a unique platform that always focuses on clear field reports. In particular, the combination of congress and trade fair offered visitors the opportunity to obtain comprehensive information. Current topics and issues in the industry were discussed in around 40 presentations. All lectures were simultaneously translated into German and English due to the high degree of internationality.
The newly built EDEKA Arena offered the ideal setting. "The combination of the EDEKA Arena and the Baden Arena gave us the opportunity to create an ideal room concept for the needs," explains Division Manager Tanja Hartmann.
Pan-European Innovation Award
The "Ruggero Bertani – European Geothermal Innovation Award" was presented at the already legendary evening reception. The Dutch company Huisman Geo was honored with the industry award created by the European umbrella organization EGEC for the GeoTHERM. The award honors outstanding contributions that have a lasting impact on the geothermal market.
In addition to the award winner, the following were nominated in alphabetical order: BRGM (France), Energie Plus Concept (Germany), Halliburton (Netherlands), Norwegian Well (Norway) and ZerdaLab (Great Britain).
The next GeoTHERM will take place on February 29 and March 1, 2024 at the Offenburg exhibition center.