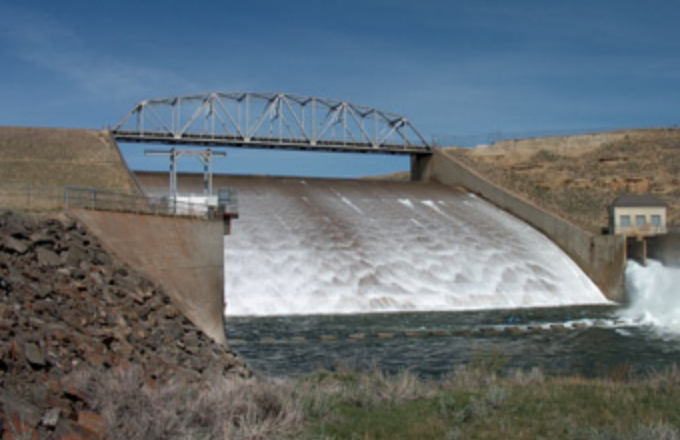 NW Construction is to begin modifying the Fresno Dam in Montana, US, in April after winning an almost $43.6 million contract from the US Bureau of Reclamation.
Built in 1939 on the Milk River in north-central Montana, the 84-year-old homogenous embankment earth dam has experienced 7-10ft of settlement since construction. USBR evaluated the risk associated with differential settlement-driven cracking and internal erosion and determined that a modification was required. To mitigate the risk, a sand and gravel filter and toe drain system will be added, with an embankment fill overlay and a vertical sand filter trench.
The dam is a compacted earthfill dam with a structural height of 110ft and a crest length of 2070ft. It contains 2,105,000 cubic yards of material. An overflow-type spillway at the north end of the dam provides for a flow of 51,360 cubic feet per second through the concrete-lined channel. The outlet works discharge a maximum of 2,500 cubic feet per second through two 72-inch steel pipe conduits. A conservation storage of 91,746 acre-feet is impounded in Fresno Reservoir.
Project benefits include irrigation and municipal water supply, fish and wildlife enhancement, flood control, and recreation.