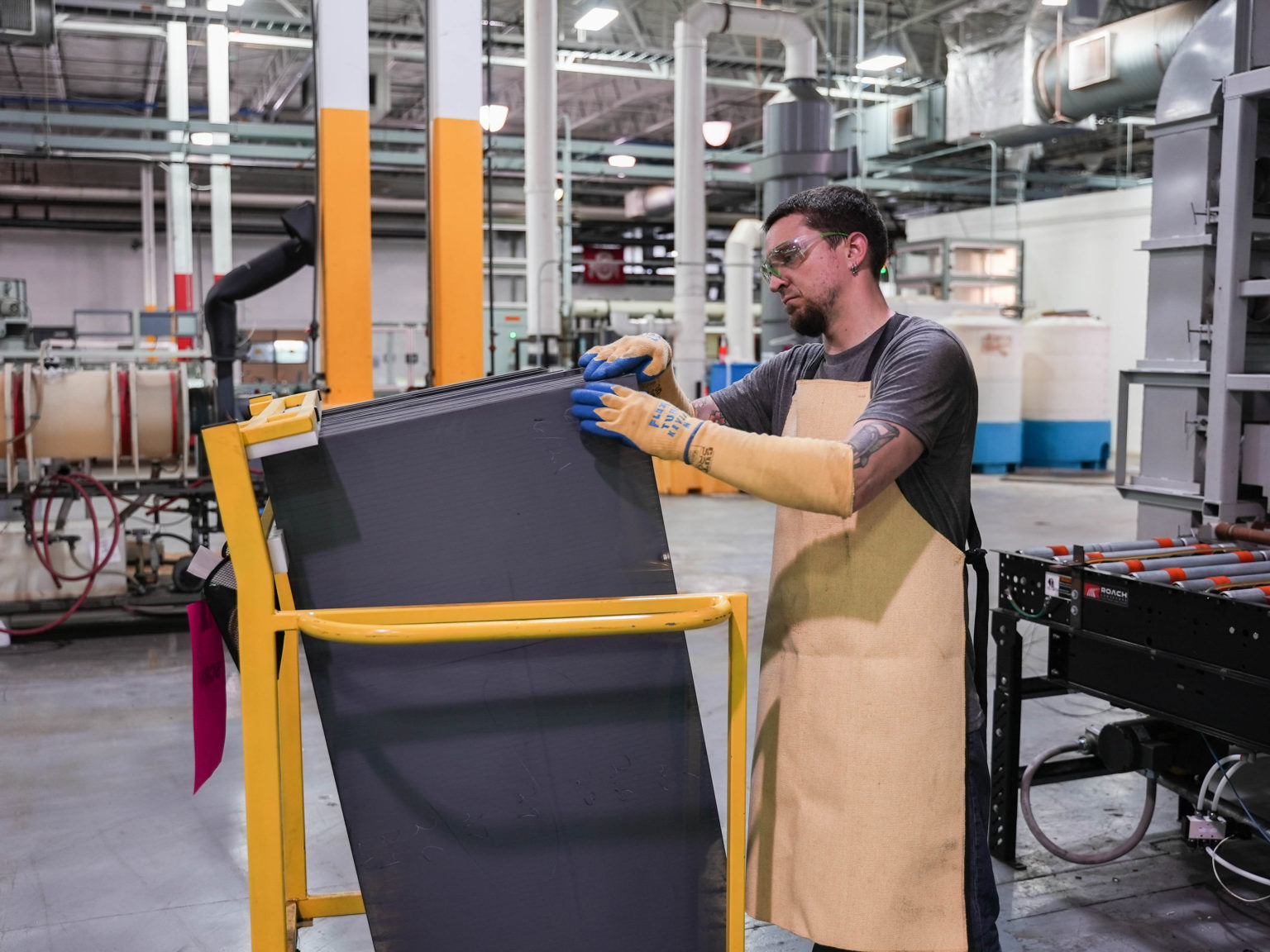 Inside Toledo Solar's manufacturing plant, where the company produce cadmium telluride thin-film solar modules.(Courtesy: Toledo Solar)
U.S. solar installations fell 16% in 2022 compared to the year prior, a drop caused largely by trade disputes and enforcement of new human rights protections that throttled supply chains.
Even so, the U.S. added 20.2 GW of new capacity, according to a report released by the Solar Energy Industries Association (SEIA) and Wood Mackenzie. Utility-scale installations fell the most, declining 31% year-over-year to 11.8 GW. That was the sector's lowest total since before the pandemic. Commercial and community solar installations also fell by 6% and 16%, respectively.
SEIA and Wood Mackenzie project that the industry would recover "across all market segments" in 2023 and 2024.
The solar industry faced unprecedented uncertainty for much of 2022 due to the Department of Commerce's still-open investigation into whether modules imported from Southeast Asia were circumventing duties against manufacturers in China.
Commerce issued a preliminary determination in December that found some manufacturers were circumventing American trade laws. Ahead of the initial ruling, President Biden paused new tariffs on solar modules for two years, but additional tariffs could be levied once the order expires in June 2024.
Additionally, the U.S. began enforcement of the Uyghur Forced Labor Prevention Act to curb the importation of goods made with forced labor in China. The policy has reportedly tied up gigawatts worth of modules at ports.
American supply chain
The urgency to shift the solar industry's dependence on imports from China and Southeast Asia is clear, SEIA said. The trade group said it believes that American manufacturing could meet "most" of the industry demand by the end of the decade, thanks to incentives in the Inflation Reduction Act (IRA).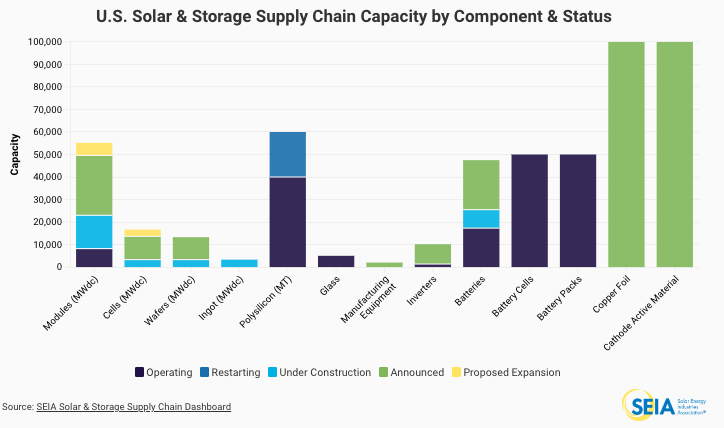 SEIA released an interactive map that tracks new and existing solar and storage manufacturing facilities in the United States.
The map incorporates facilities across the solar and storage value chain, including facilities that produce raw materials such as polysilicon, solar module assembly factories, and facilities that produce solar components like racking and tracking systems.
SEIA projected that the IRA will grow the American solar manufacturing workforce from about 34,000 jobs today to more than 115,000 by 2030.